Which NBA teams play on Christmas?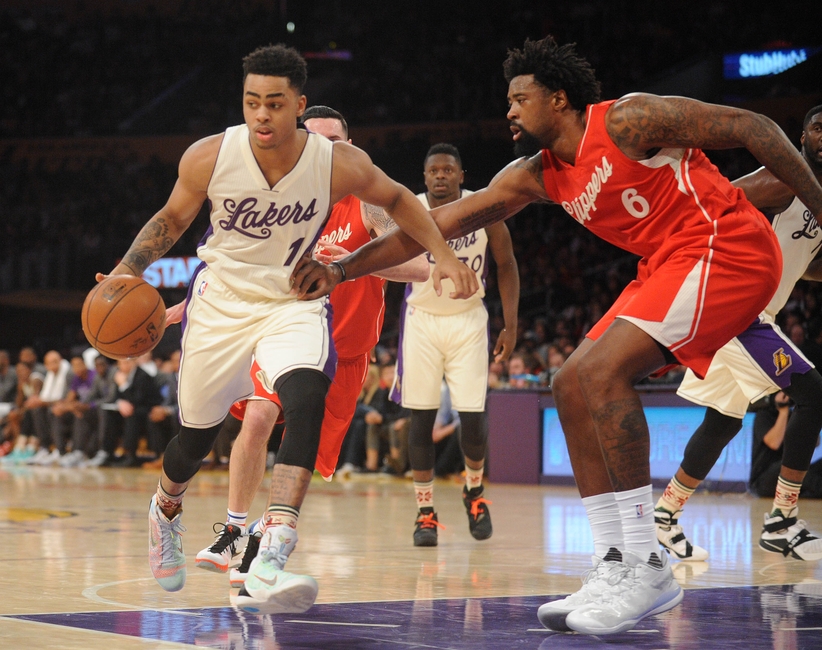 Which teams will spread NBA holiday cheer when they suit up for the Christmas Day games?
There are many big days in the NBA throughout the course of a season. The league always makes Martin Luther King Jr. Day special. Moreover, you have All-Star weekend, various big matchups, and so on that happen. However, there's no escaping the simple fact that Christmas Day in the NBA go hand-in-hand.
Every year, the league puts some of the best (and most marketable) teams that it has to offer on display for five marquee matchups on Dec. 25. Not only does that result in great basketball, but the NBA has found a way to market it even further. You now have things like the special Christmas Day jerseys and players releasing special edition shoes.
Clearly, there's an emphasis put on the Christmas Day games. But who's suiting up on the holiday during the 2016-17 NBA season? Let's take a look.
The day will get started at Noon ET when the Boston Celtics go to Madison Square Garden to face the New York Knicks. Both teams made big moves this offseason and have a storied history against one another. Subsequently, this should be a fun matchup to start the day.
More NBA Coverage
NBA's Eastern Conference remains shockingly talent deficient
NBA Season Preview: 5 plays not even the NBA's best defenses can stop
San Antonio Spurs season preview

At 2:30 p.m. ET, we'll get the proverbial main event of the day, though. In a Finals rematch from the past two years, the Golden State Warriors go on the road to face the Cleveland Cavaliers. Though the Cavs got the best of Stephen Curry and company in the Finals, the addition of Kevin Durant for Golden State changes the complexion of this matchup (and the league as a whole).
Right in the heat of the afternoon at 5 p.m. ET, the Chicago Bulls go down to Texas for a date with the San Antonio Spurs. Following that at 8 p.m. ET, the Minnesota Timberwolves make a Christmas Day appearance, taking on the Oklahoma City Thunder.
Finally, the night-cap will feature another battle for Los Angeles as the LA Lakers and LA Clippers square off. Looking at that slate, it's no wonder why the NBA owns Christmas Day in the sports world.
This article originally appeared on