Whatever Happened To Rasheed Sulaimon?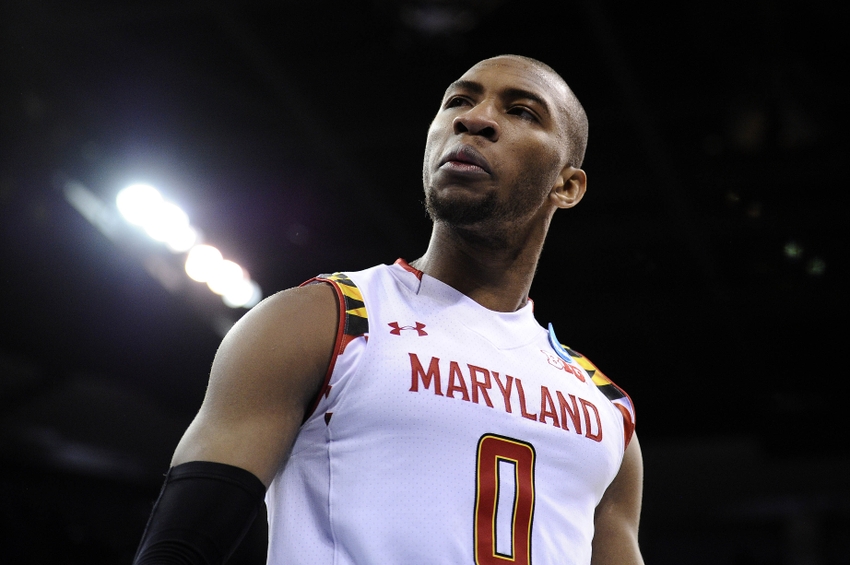 Rasheed Sulaimon, the former Duke Blue Devil and Maryland Terrapin guard has worn three different uniforms since leaving College Park.
When Rasheed Sulaimon was a freshman at Duke, it looked like he would join the long line of Blue Devils drafted into the NBA. In that 2012-13 season, Sulaimon was the starting shooting guard for a Duke team that went 30-6 and reached the Elite Eight.
He averaged 11.6 points per game while starting alongside future NBA players Seth Curry, Mason Plumlee, Quinn Cook, and Ryan Kelly.
What happened in the following two years was viewed as a disappointment; his minutes per game fell from 29.2 as a freshman to 25.6 as a sophomore. Then midway through his junior year, he was abruptly dismissed from the Duke basketball team.
At the time of his release, he was averaging a mere 7.5 points in only 19.3 minutes per game. Sulaimon was the first player Duke coach Mike Kryzyzewski had ever dismissed. No concrete reason has ever came out as to why he was let go.
Making the dismissal even more difficult was the fact that Duke went on to win the 2014-15 national vhampionship without him.
Despite the mounting adversity that Rasheed Sulaimon faced, he never rolled over and played dead. The former National Honor Society member went on to finish his degree at Duke in only three years.
Even after being dismissed from the team, he still attended classes.
With his degree finished, Rasheed Sulaimon signed on to play with the Maryland Terrapins for the 2015-16 season.
While pursuing a master's degree in business administration, Sulaimon had his best season as a college basketball player.
Sulaimon was the unquestioned leader on a Maryland team filled with NBA talent (Melo Trimble, Jake Layman, Diamond Stone). He tallied career highs in nearly every major category, while leading the Terrapins in games played and minutes per game.
His career resurrection culminated in a All-Big Ten selection at the end of the season.
Maryland reached the Sweet 16, but eventually fell to the No. 1 seed Kansas Jayhawks. It was the first time since 2003 that Maryland had advanced that far.
Where is Rasheed Sulaimon now?
With his lanky 6-foot-4 frame, Sulaimon routinely guarded opponents' best players in college. Combined with his silky shooting touch (career 40.2 three-point percentage), Sulaimon seemed like a great fit as a 3 and D specialist in the NBA.
According to DraftExpress.com, Sulaimon was the 40th ranked senior heading into the NBA Draft. Lacking the ball-handling ability to play the point and undersized by NBA standards, his professional career was uncertain.
After going undrafted, the Chicago Bulls signed Sulaimon to their summer league roster. In seven games, he shot 23.8 percent from the field and was not invited to training camp.
On Sept. 7, he was signed by the Charlotte Hornets and went through training camp with the team. His shooting woes continued in the NBA preseason, making only two of 12 shots in four games.
He was waived by Charlotte on Oct. 22nd, but was subsequently picked up by the Greensboro Swarm, the Hornets' D-League affiliate.
Wearing the same No. 0 jersey as he wore at Maryland, Sulaimon has been a stud for Greensboro this season. He has started all four games while averaging more than17 points per game.
Again when faced with adversity, Rasheed Sulaimon has stepped up to the challenge. It's a unique trait he carries, one that doesn't show up on scouting reports or pre-draft websites. The D-League isn't the NBA, but it's an encouraging sign to see him playing so well.
He didn't get a fair shot in the NBA Summer League or the NBA preseason, only getting 10.6 minutes per game combined. When he can get a feel for the game, Sulaimon is a special player. With his impressive D-League start, there's a chance he will see NBA action this year.
If Sulaimon wants to stick around, he'll need to continue making shots. In a world where everyone loves a good underdog story, it would be nice to see him parlay his current success into an NBA career.
This article originally appeared on