What FiveThirtyEight says about the rest of the Pistons' road trip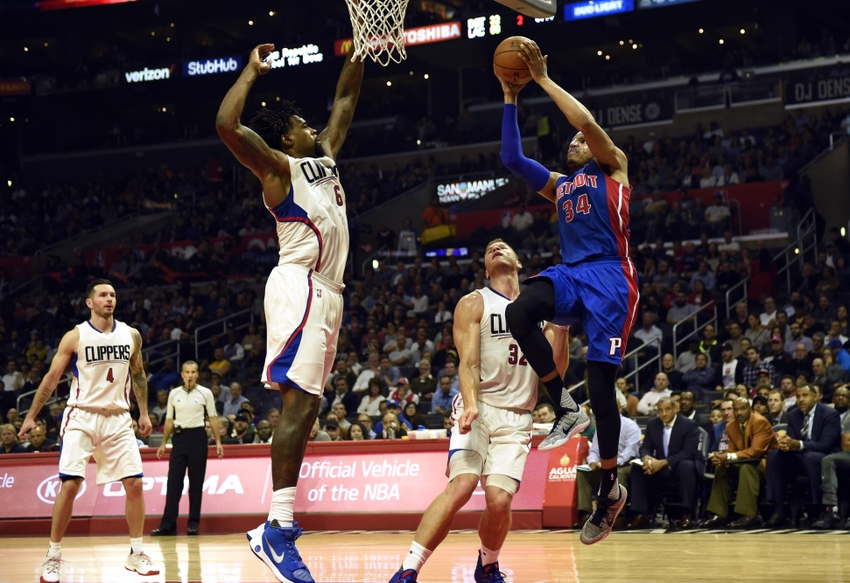 The Detroit Pistons got off to a bad start on their grueling four-game West Coast road trip on Monday, but there are three left to play. Let's see how they project to fare according to FiveThirtyEight.
We've all heard how the Detroit Pistons fared on Monday against the Los Angeles Clippers. As is their custom so far this season in their three games on the road, they got crushed, losing 114-82.
It's a rough start, but the Pistons don't have to wait long to redeem themselves. They'll play the Phoenix Suns on Wednesday night, the San Antonio Spurs on Friday night, and will wrap the trip up against the Denver Nuggets on Saturday.
While the Pistons have been bad on the road, it's not a trend that can continue in the manner it has. The Pistons aren't going to go 0-41 on the road, they're not going to lose every game by an average of 20 points.
According to FiveThirtyEight's NBA predictions, the Pistons' road losing streak is projected to come to an end on Wednesday night against the Suns.
FiveThirtyEight has the Detroit Pistons with 57 percent likelihood of coming away with a victory. The Pistons are 1.5 point favorites against the Suns.
As for the rest of the trip, the Pistons are significant underdogs to the Spurs, projected with just an 18 percent chance to win. They're the biggest underdog of the night on Friday as 9 point dogs to the Spurs.
The Pistons are also 7.5 point underdogs to the Denver Nuggets on Saturday in what is the most egregious of so-called scheduled losses. The Pistons will be playing their second game in as many nights and third in four nights, and the Nuggets will have Friday night off. The combination playing the SEGABABA at elevation against a talented and rested home squad may be too much for the visiting Pistons, who FiveThirtyEight has with just a 23 percent chance of winning.
The Pistons need to win Wednesday night in Phoenix or they're very likely to return home next week to face the Oklahoma City Thunder with a sub-.500 record.
This article originally appeared on