What do the Atlanta Hawks need from Tim Hardaway Jr?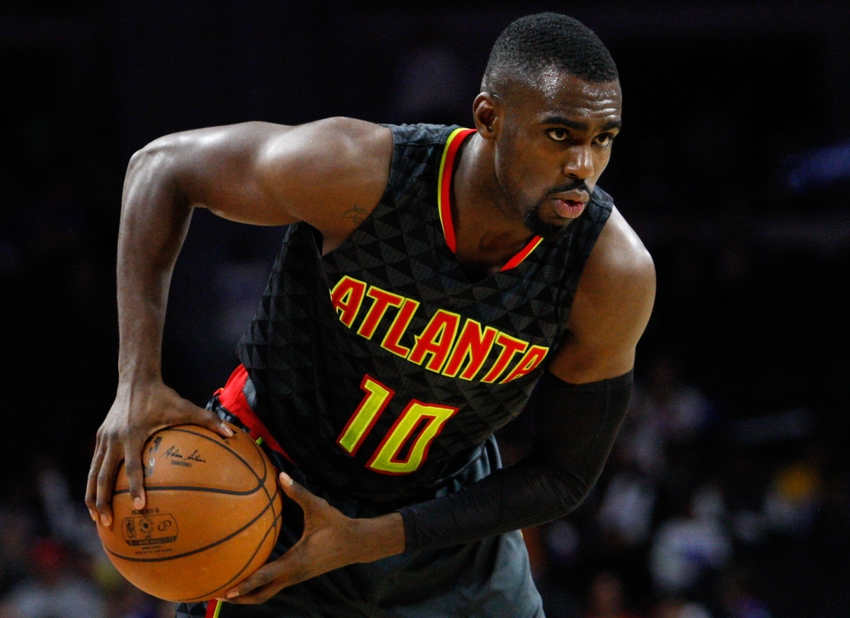 The NBA season is just around the corner and Tim Hardaway Jr.'s role with the Atlanta Hawks is still a mystery. Can he find his niche this season?
The NBA preseason starts in less than three weeks, and the Atlanta Hawks have finally filled their roster after an off-season filled with twists and turns.
Al Horford left Atlanta to go to Boston, Hawks picked up Dwight Howard, and Dennis Schroder received a promotion after the departure of Jeff Teague. Now that they've established who their going to war with, the next task at hand is to find out what weapons they possess coming into the season.
For the most part, the players on the Hawk's roster have an idea of what is expected of them, but for Tim Hardaway Jr. these expectations need to be necessities if the Atlanta Hawks want to be championship contenders.
Last year the Atlanta Hawks picked up Hardaway via trade from the New York Knicks during the 2015 NBA draft. In New York he played in almost every game, but didn't get the opportunity to start in many of them. Since then, Hardaway hasn't done anything particularly mind-blowing in Atlanta. In fact, last season he was sent to the D-League a few times and proved that he was a level above most of the players there.
He averaged a total of 18.8 points during his short time with the Canton Charge and Austin Spurs. Later in the season he showed flashes of a good role player by making an extra effort on defense and scoring with efficiency over a few games.
More from Soaring Down South
Hardaway is going to need to play at a pretty high level on a more consistent basis if he wants to help this team succeed next season, mostly on offense. Yes, it would be great if Hardaway could be this two-way guard that causes fear in opponents hearts on both ends of the floor, but he's not. His game is based off of offense.
He needs to sharpen his strengths and use them to his advantage while working on his weaknesses's. Despite what he's done so far, Hardaway has a chance to make a name for his self. He's only 24, and he has all the potential in the world to be a premier shooting guard in today's league. Hardaway is due for a break out year and it could be coming soon. If so, the Hawks will have a much better season than most would like to believe.
The one part of Hardaway's game that'll need to be improved if the Hawks want to be a threat in the league is his 3-point shooting percentage. Over the course of his career he's averaged 35 percent from long range. This isn't a horrible shooting percentage from the outside the arch, but it doesn't demand the attention Kyle Korver gets.
The reason it is so important for Hardaway to increase his outside shooting percentage is because Korver may not play as many minutes as he has in the past due to age. This will obviously put a crack in the glass of Atlanta's offensive scheme if Korver isn't on the court as much.
Hardaway is one of the most athletic players we have on the team. If his 3-point percentage rises, this will give him a chance to use his athleticism to blow past his opponent for an easy basket if they play defense too tight on him. Korver doesn't have this ability.
When Korvers locked down on offense the only choice he has is to pass to another teammate because he cant put the ball on the floor. This will give them flexibility between the shooting guard and small forward spot by going small and playing at a fast pace with athletic shooters in Kent Bazemore and possibly Hardaway.
Also, Howard was at his best when he was surrounded by good perimeter shooters. It won't hurt to have another shooter that Howard can pass to when he's trapped by a double team around the basket.
The next aspect of Hardaway's game that needs to be utilized is his free throw capabilities. He averages 82.6 percent from the stripe over his three years in the league. With Hardaway's athleticism and height, mixed with his free throw percentage, he should be taking more contact to earn points at will. This will help the Hawks overall offense. It'll also open up shooters from the perimeter and put opposing teams in foul trouble. Hardaway also needs to play with confidence.
His role is the shooting guard off the bench and he needs to embrace it. Atlanta is known for sharing the ball but, at times they needed a player to step up and go on a scoring barrage when their selfless attitude failed them.
Hardaway could be that guy for the Atlanta Hawks this season. Defense is important, but this Atlanta Hawks team was second in defense last year and that won't change much with the addition of Howard.
Hopefully Hardaway can help give them both an offensive and defensive boosts, but Atlanta needs to demand the type of respect offense they had when they went 60-22 in the 2014-2015 season.
All stats used were obtained from Basketball Reference and ESPN.com
This article originally appeared on