What are Phoenix's options with the Morris twins?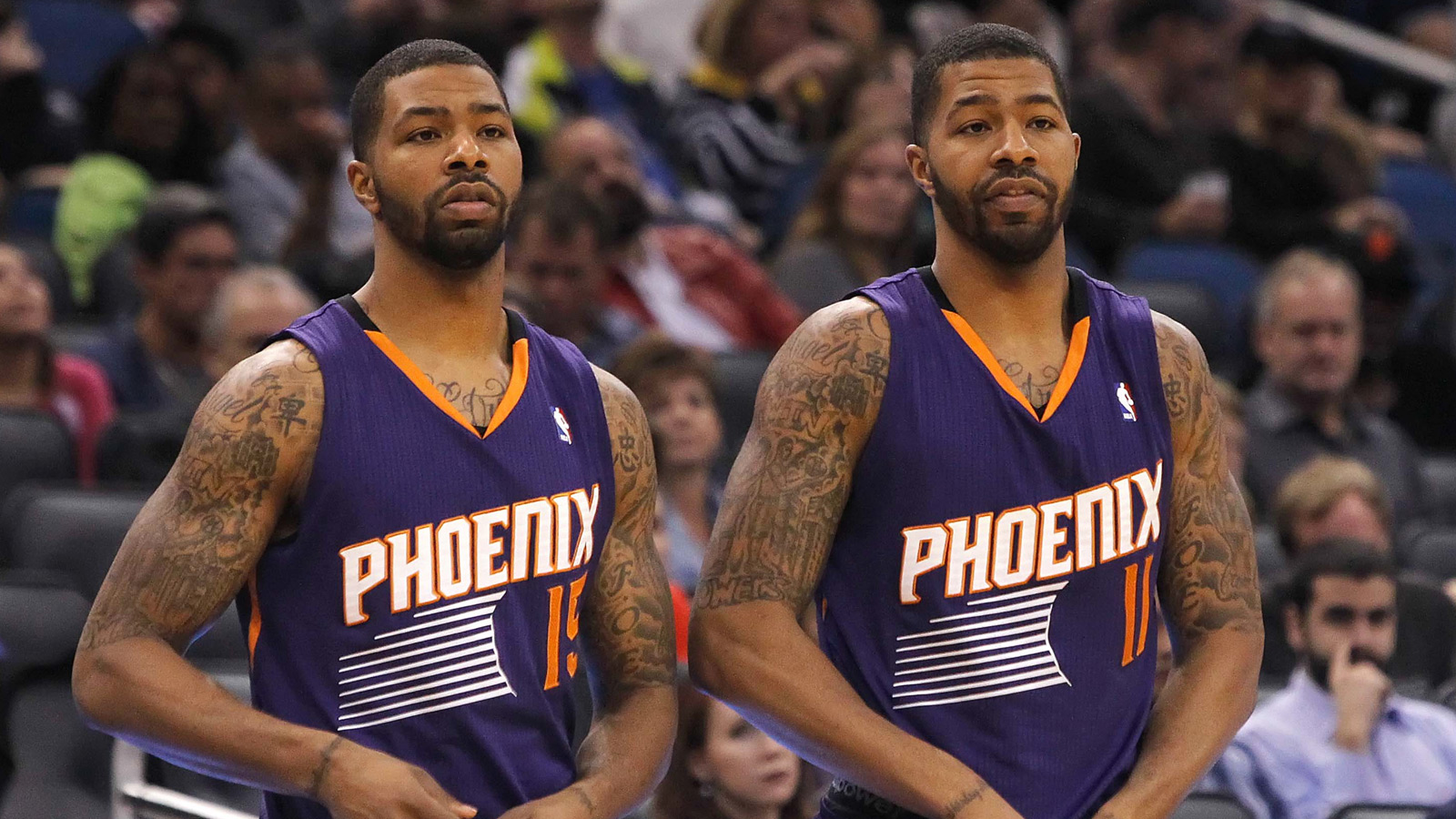 Forwards Markieff Morris and Marcus Morris of the Phoenix Suns have a busy offseason ahead of them, but not in the way the organization wants.
The Morris twins have been indicted by a grand jury on felony charges for aggravated assault stemming from an alleged incident from earlier this year.
While the legal matters are likely to draw out for a long period of time, what action can the Suns consider taking in the meantime? Here's more from Dave King of the Suns blog Bright Side of the Sun:
The Suns have few reasonable options beyond keeping the players and allowing the legal process to play itself out. They could conceivably trade one or both of the twins, but the likelihood of another team picking them up with the threat of jail time and/or league suspension is slim to none.
This all may blow over, too. A judge may dismiss the charges or find the Morris twins not guilty if there's not enough evidence. The twins could also plea down the charges to a misdemeanor and get probation and community service.
(h/t Bright Side of the Sun)