Westchester Knicks Waive Three Players, Cut Roster To 13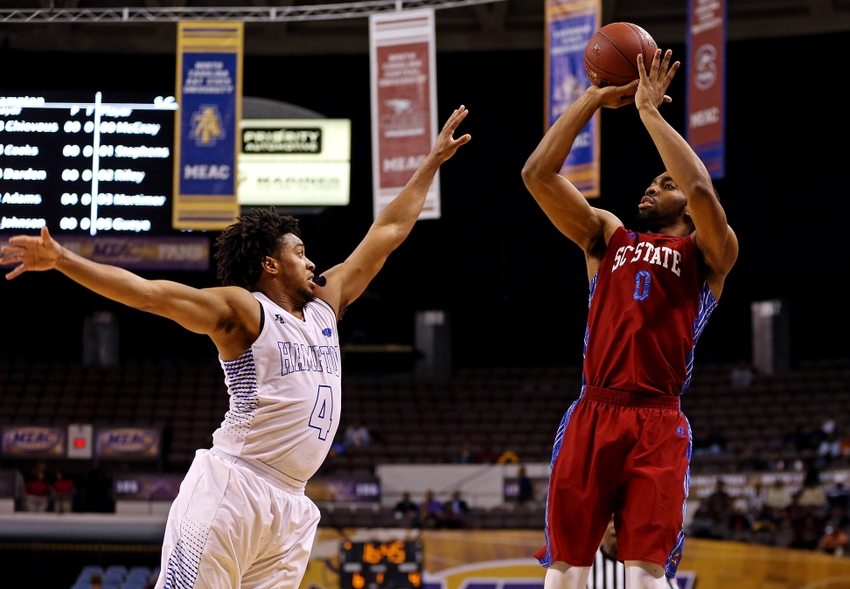 The Westcheseter Knicks have waived three players. Two of those three players were selected in the 2016 NBA D-League Draft.
---
With the 2016-17 NBA D-League almost here, teams are starting to trim their rosters down. On Wednesday afternoon, the Westchester Knicks announced that three players have been waived.
The following players have been waived from Westchester's training camp roster:

Gabe McCray
Dane Miller
Bobby Ray Parks Jr.

— Westchester Knicks (@wcknicks) November 9, 2016
Two of the three players that were waived—Dane Miller and Bobby Ray Parks Jr.— were recently added to the team via the NBA D-League Draft. Miller was selected in the fifth round and Ray Parks Jr. was the team's second sixth-round selection.
Gabe McCray previously made the cut through a team tryout.
Before getting selected with the 104th overall pick in the 2016 NBA D-League Draft, Miller was a part of the Oklahoma City Blue, the Thunder's affiliate. In 26 games, he averaged 7.1 points and 3.5 rebounds in 17.3 minutes per game.
Ray Parks Jr., who was the last player selected in the 2016 NBADL Draft, played with the Texas Legends, the Dallas Mavericks' affiliate, last season. In 32 games, the Philippines native averaged 4.6 points and 1.9 rebounds per contest.
McCray played four years at South Carolina State. Even thought he didn't play in his first two collegiate seasons, the 6'7″ guard appeared in 66 games in his final two seasons. During his senior season, he averaged 11.7 points and 4.9 rebounds in 25.1 minutes per game.
In addition, McCray shot 48.9 percent from the field that season.
With the three players being waived, the Westchester Knicks now have 13 players on the roster. That includes Summer League and preseason standout Chasson Randle, who Marc Berman of The New York Post reports could soon be signed to the main roster.
Other recognizable names are 2014 NBA Draft picks Cleanthony Early, who was selected by the Knicks at No. 34, and Damien Inglis, whom the Milwaukee Bucks selected at No. 31.
This article originally appeared on