Westchester Knicks Finalize 2016-17 Roster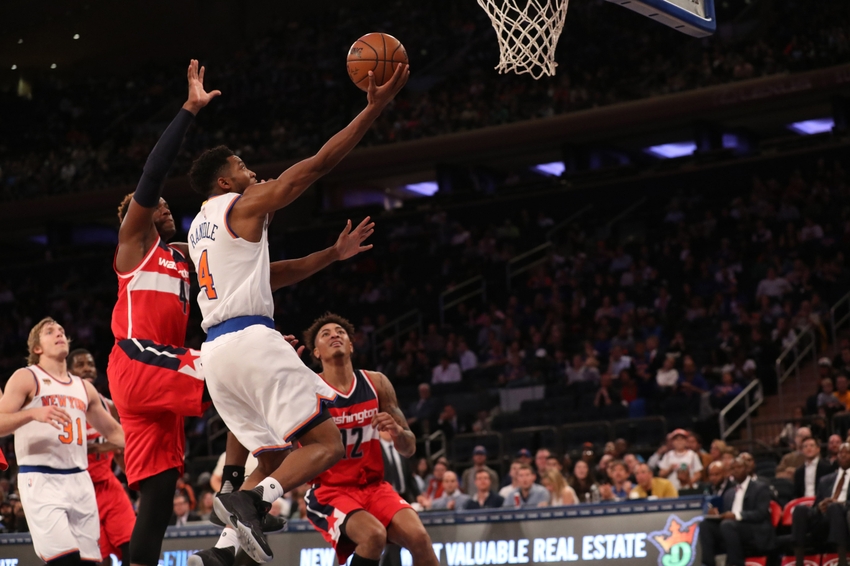 The 2016-17 NBA D-League season is almost here. With opening night less than two days away, the Westchester Knicks finalized their 10-man roster.
Though there are 12 players on their roster, Cleanthony Early and Anthony Kent are inactive due to injury.
The most notable players on Westchester's roster include Chasson Randle and Early.
Randle impressed the Knicks at the 2016 Summer League by showing his potential on the defensive end and his effectiveness from long-range. The Stanford product averaged 18.3 points, 5.0 assists, 4.3 rebounds, and 3.0 steals in 29.5 minutes per game.
Randle performed well in the preseason with the New York Knicks before suffering a left orbital fracture in practice, which caused him to miss the final three games.
Early was selected with the No.34 overall pick in the 2014 NBA Draft. Early played in 39 games during his rookie season. In addition, he was assigned to Westchester during their inaugural season for three games.
The Wichita State product missed most of the following season due to injury. In his sophomore season, Early played in 17 games in the NBA and seven games in the NBA D-League.
During his seven D-League appearances, Early averaged 15.6 points, 7.3 rebounds, 1.1 assists, 1.3 steals, and 1.4 3-point field goals made in 33.4 minutes per game.
The 2016-17 Westchester team consists of five returning players: Kevin Capers, Jordon Crawford, Damien Inglis, Devondrick Walker, and Keith Wright.
Out of the five players Westchester selected in the NBA D-League Draft last month, only two of those players—Max Hooper and Lasan Kromah—made the opening day roster.
Two players—Jaylen Bond and Anthony Kent—made the team through a team tryout. Bond played for Temple last season. In his senior season, Bond averaged 10.3 points and 8.5 rebounds per contest.
Kent, a NBA D-League veteran, played four years in the NBADL with the Fort Wayne Mad Ants and Maine Red Claws. In those four seasons, he averaged 5.3 points and 4.4 rebounds in 19.7 minutes per game.
Yesterday, the Knicks announced that three players were waived. As part of trimming their roster down, Jason Carter, who was selected in the sixth-round of the 2016 NBADL Draft, was waived on Nov. 10.
The Westchester Knicks open the 2016-17 season on the road against the Delaware 87ers, the Philadelphia 76ers affiliate, on Nov. 12.
This article originally appeared on