Westchester Knicks: Can The 2015-16 Defense Be Replicated?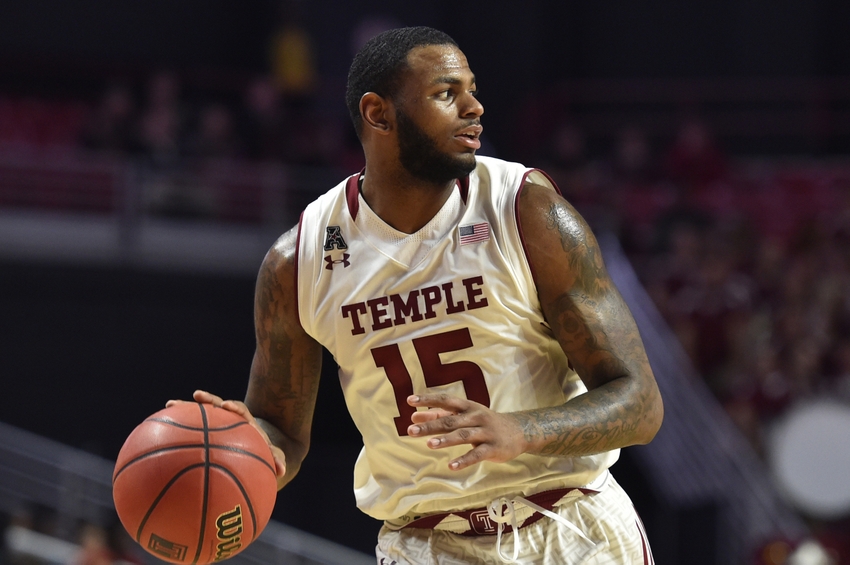 With Jordan Bachynski and Darion Atkins no longer on the team, who will step up for the Westchester Knicks in the frontcourt?
---
The NBA D-League rosters see many changes throughout a given offseason. Some players sign in the NBA and several sign overseas. For many teams, rosters can look completely different from the previous season.
It's no different in Westchester. While six players— Jordon Crawford, Kevin Capers, Cleanthony Early, Damien Inglis, Devondrick Walker, and Keith Wright— have returned to the team, the depth in the frontcourt looks different.
Jordan Bachynski and Darion Atkins were key defensive players on the team last season. Bachynski, who stands at 7'2″, was the rim protector that the team needed.
The Arizona State product, who started in 49 games last season, was the anchor of the team's defense last season. He averaged 2.3 blocks per game. That was No. 3 in the NBA D-League behind Jordan Mickey and Edy Tavares.
Atkins, who is 6'8″, has always been known for his defense dating back to his days at Virginia.
The Virginia product wasn't relied upon to be a scorer, but he totaled 1.3 blocks per game last season, which was No. 11 in the NBA D-League. The 6'8″ forward was also known for his passing presence as a big, as he averaged almost two (1.8) assists per game.
Having two players who ranked in the Top 11 in blocks per game shows how solid last year's defense was.
Both Atkins and Bachynski are no longer with the team. With the size and rim protectors gone, the Knicks may have to alter their defense.
"We start with the defense. We want to be good on that end of the floor. We're missing Jordan Bachynski that played a big part in that, so we're going to have to figure that out," Westchester Knicks coach Mike Miller said. "We're not going to be as big along that frontline, so we're a little bigger on the perimeter. I think we're a little bit longer, which I think can help. But we're going to have to be a little more aggressive. We can't let the ball get to the basket because we don't have the rim protector that we had a year ago, so our defense maybe a little more pressure oriented and utilize the strength of some of our players."
So, who is expected to step up in the frontcourt for the Westchester Knicks during the 2016-17 season?
Keith Wright.
Wright started out last season with the Austin Spurs. He saw limited playing time (8.8 minutes per game). Edy Tavares was assigned to Austin via the flex assignment system and saw significant playing time. With Wright seeing limited playing time, he was traded to the Westchester Knicks for former Harvard teammate Wesley Saunders.
"Coming from Austin, there was a situation where I wasn't playing," Keith Wright said. "There were guys playing ahead of me; affiliates that they would send down from other teams, so it was tough for me to get some playing time there. So, to come here was an absolute blessing and I was having so much fun actually being able to see the court and play."
When he arrived in Westchester, he slowly got accustomed to the system and saw his playing time increase. In the final stretch of the season, he started nine games, including the two playoff games.
While the Harvard product isn't a rim protector like Bachynski was, he is a versatile forward who can guard multiple positions and will be utilized in that fashion this season. Wright performed well during his short stay in Westchester, so he expects to have the same role as he did last season.
"Just bring intensity. Play hard defensively. Rebound," Wright said. "It's going to be tough without big [Jordan] Bachynski down there cleaning our mistakes up. And Darion [Atkins] as well, so it's going to be different. But every year teams change and you just got to adapt to it."
Along with Wright in the frontcourt, the team added Jaylen Bond via team tryout. Bond showed his ability to grab rebounds in his two years at Temple. Standing in at 6'8″, Bond totaled 8.2 rebounds per contest in his final two collegiate seasons. Along with that, the Temple product totaled 10 or more rebounds in four of his final five games during his senior season.
Along with Keith Wright, Bond and a couple of other players will need to step up in the rebounding department.
"He's [Wright] going to have to pick up part of the rebounding. We're looking at a couple of the other guys that are going to have to rebound well," Miller said. "Damien [Inglis], we expect to be a numbers guy for us; to put up points, rebounds, and be efficient. Jaylen Bond, young guy from Temple is a rookie, averaged double figure rebounds a year ago at Temple, so we think with that combination of guys, we can fill that void."
Even though Wright and Bond have the potential to grab rebounds, their defensive schemes may look different.
"We don't have big "BLOCKchynski" back there to block shots, so I'm hoping to get some. But our defensive coaching may change a little bit," Wright said. "I'm not saying we're not going to get stops or we're not going to be at the top, but the way that we get to get stops is going to change cause we don't have a 7-footer to help us out."
The Westchester Knicks maintained a strong defense throughout the 2015-16 season, which propelled them to the first playoff appearance in franchise history. With a different cast of players, it will be a hard task for the Knicks to replicate last year's defense.
But with a defensive-minded coach like Mike Miller, this defense will look solid. Like last season, Westchester will need the defense to shine again this season.
This article originally appeared on