Westchester Knicks Add A Mascot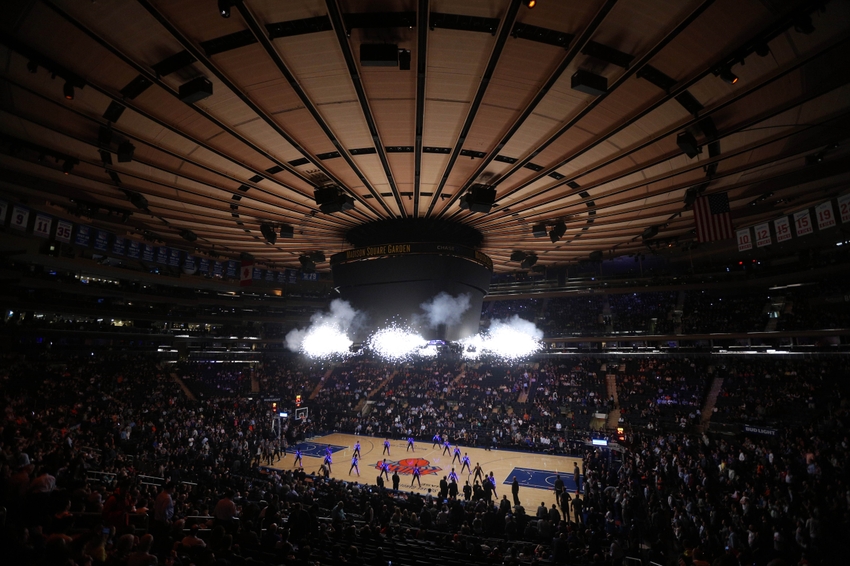 The Westchester Knicks are a week away from the home opener. Who will be making their first appearance when the Knicks return to the Westchester County Center?
---
The mascot is a huge thing in the sports world. Many NBA teams like the Atlanta Hawks (Harry the Hawk), Boston Celtics (Lucky the Leprechaun), Charlotte Hornets (Hugo the Hornet) and the Chicago Bulls (Benny the Bull) have mascots.
Outside of the Brooklyn Nets, Golden State Warriors, Los Angeles Lakers, and New York Knicks, in fact, every team has a mascot.
When you stay in the local area, the New York Liberty have a mascot (Maddie). Earlier today, the Westchester Knicks announced they have added someone new to the team.
The Westchester Knicks are following in the footsteps of other NBA D-League teams that have mascots.
The Iowa Energy, Rio Grande Valley Vipers, Maine Red Claws, Austin Spurs, Fort Wayne Mad Ants, Reno Bighorns, Delaware 87ers, Raptors 905, Sioux Falls Skyforce, Canton Charge, Erie BayHawks, Grand Rapids Drive, Santa Cruz Warriors, and Texas Legends have mascots.
Out of the three new teams entering the league, the Greensboro Swarm have a mascot.
Former teams like the Tulsa 66ers, Idaho Stampede, Bakersfield Jam, Albuquerque Thunderbirds, Utah Flash, Colorado 14ers, Arkansas RimRockers, Asheville Altitude, Charleston Lowgators, Fayetteville Patriots, Florida Flame, Dakota Wizards, Fort Worth Flyers, Huntsville Flight, Roanoke Dazzle, Springfield Armor, and Tulsa 66ers had mascots when they were in the NBA D-League.
On Feb. 4, the Knicks will host Mascot Day at the Westchester County Center. For those attending, Westchester's mascot and the Liberty mascot, Maddie, will be in attendance.
What do you think of the idea of the Knicks having a mascot? Should the New York Knicks embrace this idea? Hit the comments section and let us know!
This article originally appeared on