We Talkin' Bout Podcast Ep. 20 — 10 Game Overview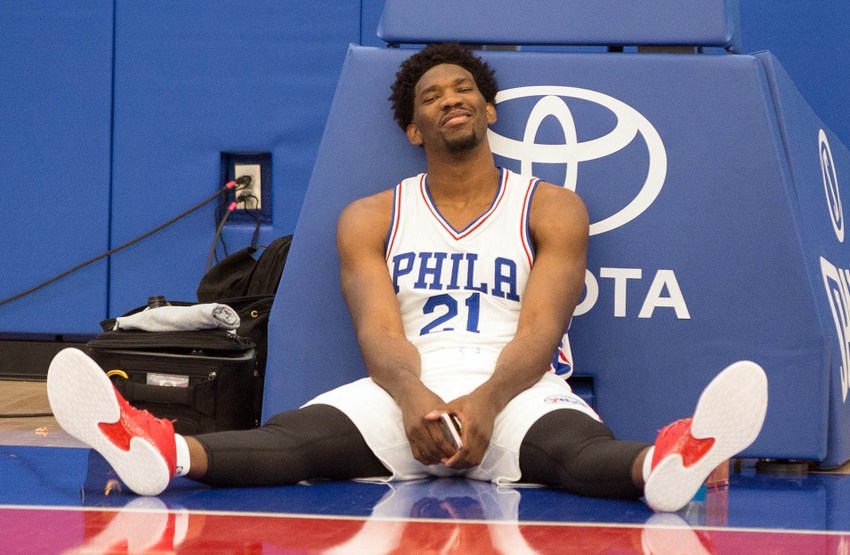 The Philadelphia 76ers are 10 games into their season, and George and Josh get together to discuss doubts, hypotheticals, and much more.
With the Philadelphia 76ers finally having their first win under their belt, Josh and George felt it was time to get a bit critical within the latest episode of "We Talkin' Bout Podcast."
Jahlil Okafor was the main subject, as George and Josh (both people who were largely pro-Okafor last season) talked about how Okafor's lack of effort this season on defense and on the boards was upsetting. They also talked about how Okafor not playing well, and Noel not being around hasn't been that big of a deal because of how impressive Noel has been.
Takeaways from both of the Indiana Pacers games last week were discussed, and Brett Brown's job security, and whether or not the team should fire him mid-season or at the end of the season, or at all was talked about.
A few hypotheticals were brought up. Would Sam Hinkie ever have been able to transition from a tanking asset collector to a winning general manager? What if the NBA trimmed the season down to 66 games (thanks @MaxRappaport for bringing that up)? Can Joel Embiid be a better player over the course of his career than Ben Simmons?
As always, we want to thank @Lark_Mynch for our intro and outro music, and of course encourage you to follow us on Twitter (@georgeythegreek, @jdSportsBlog). George writes over at Section 215 where he talks all things Philly sports.
Finally, be sure to follow @wetalkinboutpod for info any time we put a new podcast out. As always, thanks for listening, and be sure to rate us on iTunes! Without a doubt, this season will be a fun one, and we're excited to talk about all of the fun with you!
More from The Sixer Sense
This article originally appeared on