Watch Shaquille O'Neal's Full Hall of Fame Induction Speech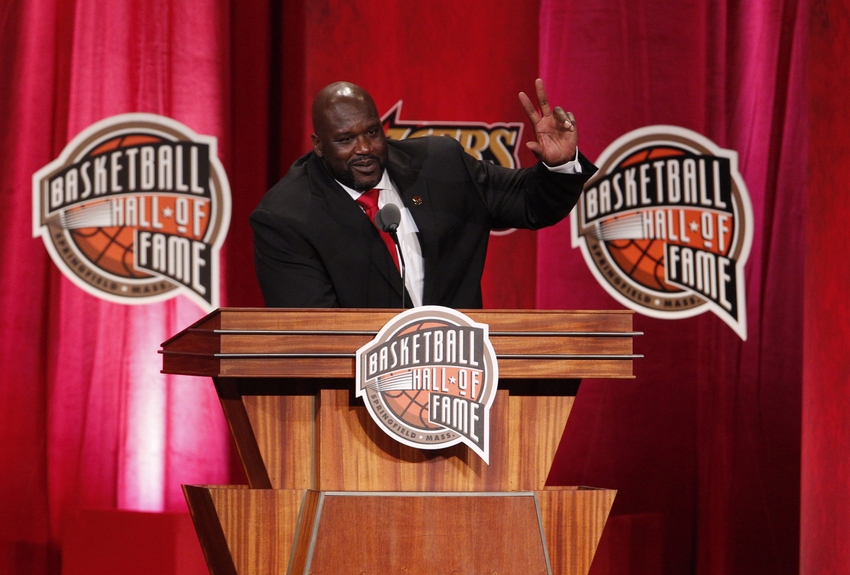 In case you missed it, here is video of Shaquille O'Neal's speech from last week's Hall of Fame induction ceremony
Last Friday, Shaquille O'Neal joined Allen Iverson, Yao Ming and others, getting inducted into the 2016 Naismith Memorial Basketball Hall of Fame at a special Enshrinement Ceremony.
As expected, in classic Shaq fashion, the Big Fella stole the show with his hilarious acceptance speech.
Often lauded as the most physically dominant player to ever play the game, Shaq was welcomed to the Hall of Fame by Julius Irving, Alonzo Mourning, Bill Russell and Isiah Thomas, impressive company by any standards.
As most do, Shaq took a walk down memory lane, thanking all of the people who helped him along the way. From his time at LSU, to his days with the Orlando Magic and the Los Angeles Lakers, Shaq did his best to briefly touch on every team he ever played for. It's still tough to think that he actually finished his career with the Boston Celtics.
That said, some of Shaq's favorite lines came from his time in LA, including him reminiscing about Phil Jackson making the Lakers meditate with sage, "the cousin" of marijuana. However, one of his funniest quotes was when he thanked teammate, Kobe Bryant.
Kobe Bryant, a guy that would push me and help me win three titles in a row… but also, help me get pushed off the team and traded to Miami
The Big Diesel also had a hilarious anecdote about meeting Dick Vitale for the first time, but it's definitely better to watch it straight from the source.
Not to be forgotten were Allen Iverson and Yao Ming's speech which are also included above. Forewarning: AI thanks a lot of people.. and I mean a lot.
Kobe Bryant will join his former teammate in the Hall of Fame shortly and the hope is that the Lakers' young guns will meet them there eventually.
This article originally appeared on