Watch Shaq drain a 3-pointer during LSU halftime ceremony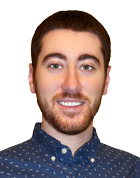 Shaquille O'Neal was back in Baton Rouge on Saturday for a reunion with his teammates from LSU's 1991 SEC championship team, and he never fails to impress wherever he goes.
During a halftime ceremony, Shaq grabbed a ball and lined up a 3-pointer – a shot he made just once in his entire NBA career. Of course, he nailed it.
.@SHAQ back at LSU, grabs a basketball and this happens… @WBRZ pic.twitter.com/NVn4O3pRdR

— Brandon Saho (@BrandonSaho) February 12, 2017
Here's another look at it.
@JohnKincade your boy @SHAQ down here getting buckets at halftime in Baton Rouge. pic.twitter.com/FG7jwRb0U3

— David Beall (@beall_sid) February 12, 2017
Expect anything less from the Big Aristotle?