WATCH: Robert Covington, Joel Embiid Show Off 3-Point Form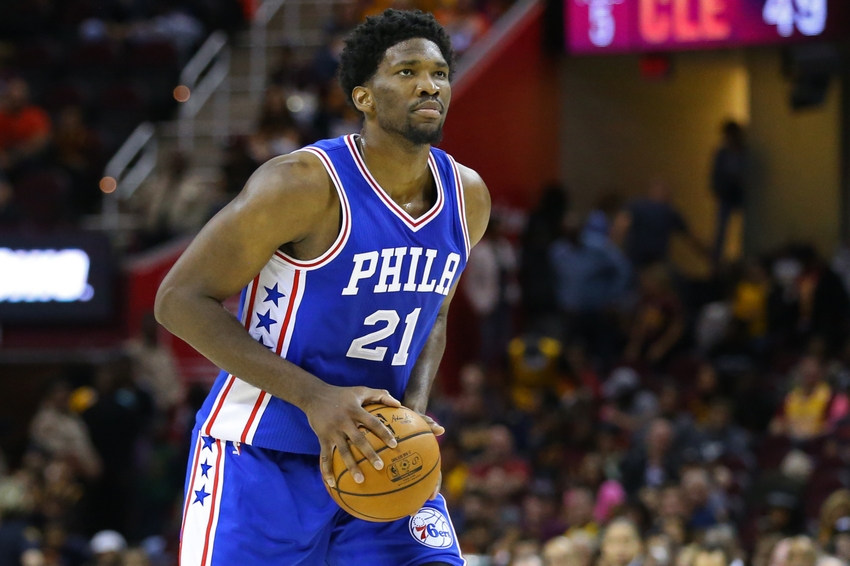 Philadelphia 76ers players Joel Embiid and Robert Covington showed off their 3-point skills after Sixers' practice on Thursday morning.
The Philadelphia 76ers were one of the worst shooting teams last season, especially from beyond the arc. Their 33.4 percent success rate from beyond the 3-point line was 24th in the league.
This season, the Sixers are looking to up that, with many players on the team who have skills from beyond the arc. Joel Embiid has been working on his shot over the last two years that he was injured, and Robert Covington has always been at least somewhat reliable from beyond the arc.
Additionally, Jerryd Bayless had a solid year shooting last season, and Dario Saric really exploded as a shooter this past season with the Anadolu Efes in Turkey.
In their final practice in Philadelphia before they face off against the Miami Heat in their final preseason game on Friday night, some Sixers players were taking 3-point shots and showing off their skills.
Embiid and Cov have some nice looking form here. pic.twitter.com/TWMIIY9pvt

— Josh Wilson (@jdSportsBlog) October 20, 2016
Robert Covington was first up, hitting one of his two attempts.
Embiid was the real highlight, stepping up confidently and with that solid form we've seen him show off in games already. He hit his two attempts in perfect form, no need for the backboard or rim whatsoever.
James Webb II was also in the group, hitting one of his two attempts.
On Covington's second go-around, he looked much better, hitting both of his shots with perfect form.
The Sixers probably won't be one of the top five teams from beyond the arc this year, and in all reality likely won't be in the top 15 either. But this year is all about improvement, and just showing that they can pull ahead and be better this year than they were last year. Based on the forms we're seeing from several of the players shooting from beyond the arc, we should expect that.
Now it will just be a matter of getting those players good looks from beyond the arc. Without Simmons, that may be tough, but Sergio Rodriguez and T.J. McConnell look to be pass-heavy point guards who can put the ball where it needs to be.
More from The Sixer Sense
This article originally appeared on