Watch: Miami Heat honor Dwyane Wade with tribute video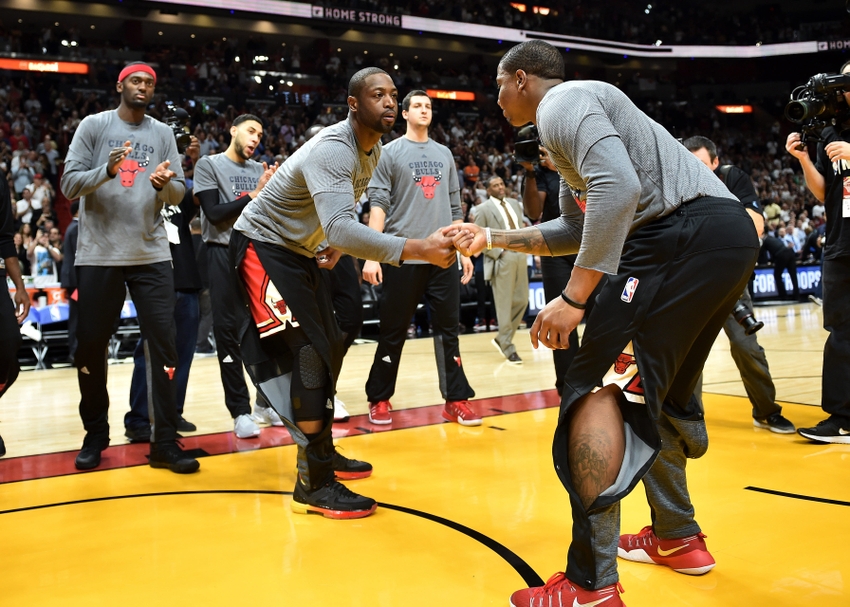 After 13 seasons with the Miami Heat, Dwyane Wade was honored with a tribute video before playing his former team for the first time.
In Dwyane Wade's first game back in South Beach since signing with the Chicago Bulls, the Miami Heat honored the future Hall-of-Famer with a tribute video celebrating his 13 seasons with the organization.
Wade was greeted by cheers from Heat fans during the introductions.
He also had a moment during the first half in which he pointed to the fans, who cheered for him.
Wade and the Heat parted ways this past summer when the two sides couldn't come to an agreement on his future with the team. Wade felt disrespected and decided to sign with the Bulls, who made him feel wanted.
According to David Alrdidge, who talked with Pat Riley before the game, Riley said he should have given Dwyane Wade a long-term max deal in the summer of 2014.
This article originally appeared on