Watch D'Angelo Russell discuss his Lakers draft workout (VIDEO)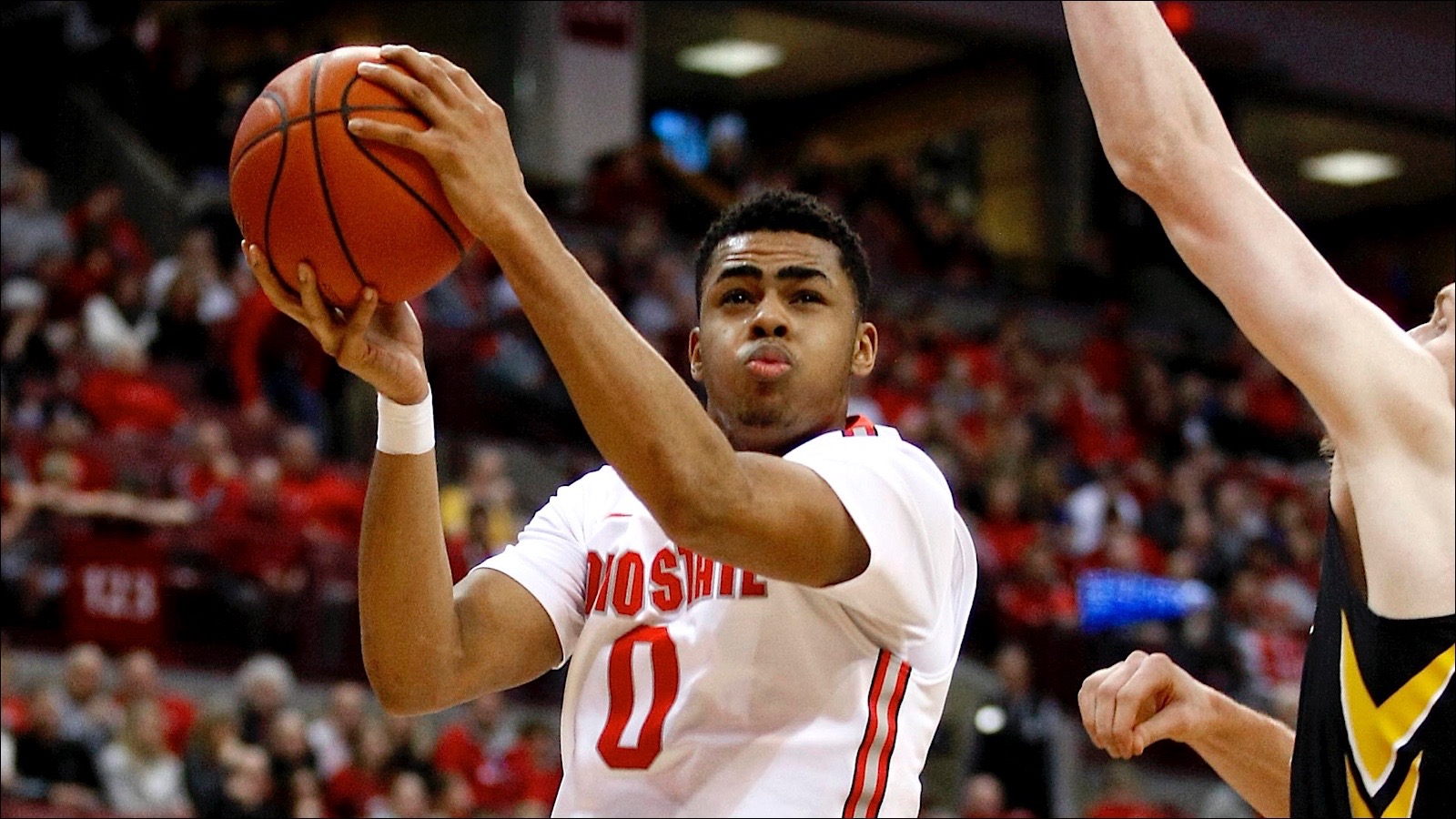 After attending dinner with the Los Angeles Lakers' front office brain trust on Sunday, D'Angelo Russell participated in an extensive workout at the Lakers practice facility on Monday as a potential audition for the No. 2 overall pick in this year's draft.
The workout did not feature any work in a basketball setting of any kind — not even 2-on-2 or 3-on-3, but at least the Lakers were able to put Russell through the paces they wanted to see. And after the workout, Russell spoke to the media, via Lakers Nation:
On the topic of the lack of competitive workouts, in which Russell would likely shine as his game is largely predicated on reacting to defenses, the Ohio State product credited the Lakers coaches for pushing him and seeing what he could do individually.
There are still those who might consider Russell as the second pick to be a reach. But that's fine by Russell, who said that he enjoys being underrated:
"I honestly love it. I thrive with it. That gives me an edge because I know where I came from and I know what I put in. I've got the confidence of my work ethic that I've put in. Just gives me the edge on the court."
We may not have been able to watch the workout in its entirety, but two things are for sure watching Russell after his session: He knows how good he is, and he knows how he can help the Lakers.
(h/t Lakers Nation)
Photo Credit: Joe Maiorana/USA Today Sports