Washington Wizards: Trey Burke's Second Chance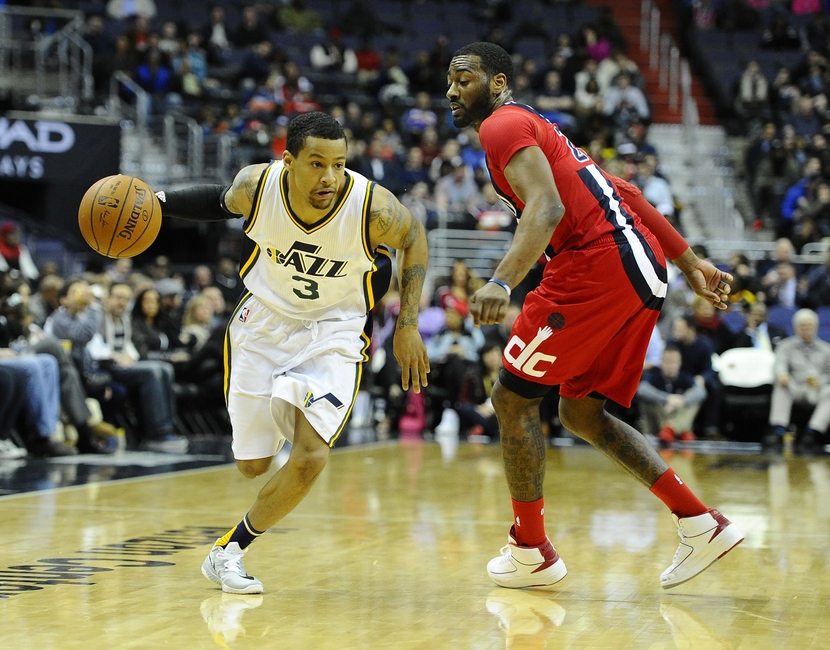 After struggling to take an impact from when he entered the league, Trey Burke will have a chance to jump start his career with his new team, the Washington Wizards.
Timing can be everything when it comes to second chances.  For Trey Burke, being traded to the Washington Wizards might not have come at a better time.
At 23 years old, Burke's still-budding NBA career has failed to go as many envisioned since he entered the league a little more than three years ago.
Acquired as part of a draft night trade during the 2013 NBA Draft, Burke came to the Utah Jazz under expectations that he could be the point guard to lead them in the future.
However, Burke's time in Utah quickly got off on the wrong foot once the season began.
After missing the start of the year due to a hand injury, Burke struggled with inefficiency from the field, a battle that would last throughout the rest of the season (Burke had an effective field goal percentage of 44.2 percent, per NBA.com/stats).
Burke's struggles in his rookie year forced the Jazz to start looking elsewhere, which resulted in the team taking Australian prospect Dante Exum with the fourth overall pick in the ensuing draft.
From there, Burke was starting to fight an uphill battle to take hold of his place within a steadily improving Jazz team.
Burke's efficiency issues continued the following year and eventually, Burke lost his starting job to Exum.  Although the Jazz elected not to upgrade their point guard position following Exum's ACL injury, Burke failed to regain his former starting job.
Despite his shooting improvements in a limited role last season (Burke averaged a true shooting percentage of 48.3 percent), Burke's future with the Jazz looked to be in jeopardy once they landed their long-awaited point guard upgrade in George Hill.
That leads to the present where Burke is now expected to back up the Wizards' franchise star, John Wall, this season.
While some things may change for him, the pressure to deliver remains for Burke, especially now that he's entering the final year of his rookie contract.
That pressure could grow greater depending on Wall's availability at the start of the season as he's still progressing in his recovery from offseason knee surgeries.
We're still a month away from the start of the season, but as Wizards coach Scott Brooks put it in an interview with Ben Standig of CSN MId-Atlantic.com, the team is in no rush to hurry his recovery:
"We're in no rush," Brooks stated. "We want to make sure that he's ready. It's a process. We still have all of training camp. We'll see. We're going to keep working, keep pushing him. The one thing about John. He puts the work in."
Obviously Burke would be the biggest beneficiary if Wall were to possibly miss time at the start of the year.
Whether that holds or not, we don't know, but what stands is that Burke has a real chance to use this opportunity to back up Wall as a chance to revitalize his career.
Of course, Burke's role is a far cry from where he started when he entered the league.  With that said, Burke could have a real shot to parlay this into something greater, both on and off the court, if things were to break the right way.
Giving Burke the benefit of the doubt on that seems a little far fetched, given how his career has unfolded so far.  Nonetheless, Burke is at a crossroads in his career, not unlike a few of his fellow draft classmates.
Things haven't gone according to plan for Burke thus far in his NBA journey, but there's no time like the present for him to regroup, in hopes of his career becoming something other than a missed opportunity.
This article originally appeared on