Washington Wizards: Trey Burke's Career Continues To Stagnate Despite Change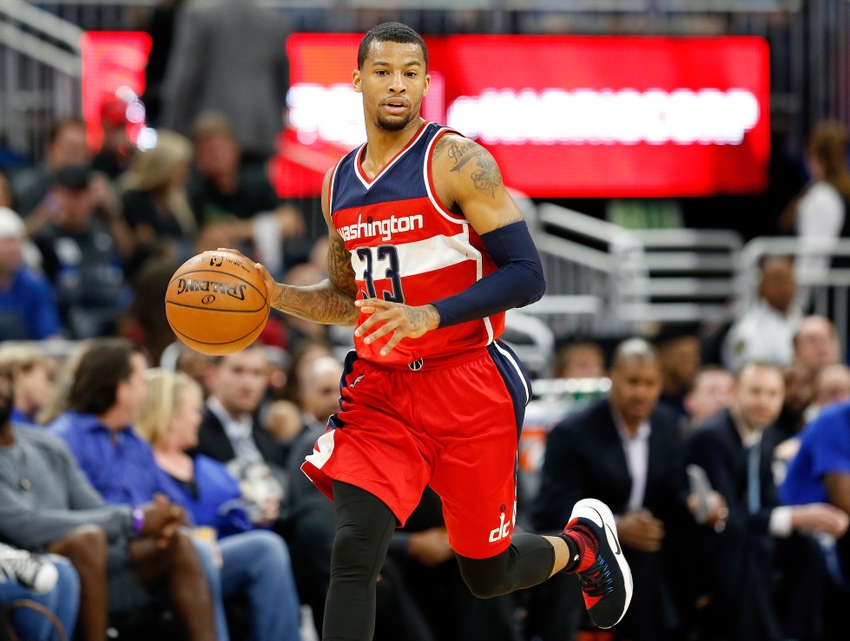 Washington Wizards guard Trey Burke expected a change of scenery to alter the course of his career, but it's remained stagnant in D.C.
This past summer, the Washington Wizards traded a future second round pick to the Utah Jazz in exchange for Trey Burke, a former lottery pick who fell out of the team's rotation.
Ernie Grunfeld decided that Burke was worth the roster spot, given that the team had gotten him for essentially nothing.
Burke, who started 68 of the 70 games he played in during his rookie season, was no longer a part of Quin Snyder's rotation. The Utah coach turned to Shelvin Mack and Raul Neto instead – both of whom were considered backup point guards.
Burke played a career-low 21 minutes per game last year before getting traded to Washington.
During media day, Burke had spoken as if he was given another opportunity to prove himself in the nation's capital. He spoke about the guidance both John Wall and Bradley Beal were providing, and seemed legitimately more confident that he would stabilize his career in D.C.
At the start of the season, Burke was Wall's primary backup, despite being outplayed by Tomas Satoransky during preseason. Still, Burke showed that he was capable of contributing offensively. He kept his dribble alive and made shots from the elbow with ease.
Burke played over 16 minutes in the first two contests before getting swapped out of the rotation for Satoransky. The 6-foot-7 Satoransky proved to be more effective on the defensive side of the floor and contributed in ways that Burke couldn't given his physical limitations.
Over the past four games, Burke has received two DNP-CDs and checked in for about five minutes in the other two games.
Washington had started a youth movement in the off-season, deciding to let the veterans go in order to add more developing talent.
The team showed confidence in Kelly Oubre, Andrew Nicholson and Burke.
Now that the season has begun and we've gotten a large enough sample size to determine the flaws of the team, the younger players have taken a backseat to the veterans.
Brooks has been more willing to mix up his rotations by playing two guards or two smaller front court players together.
Burke has been a part of that experimentation as he's shared the court with Satoransky.
On November 9 against the Boston Celtics, Burke scored a season-high 18 points. The following game, he scored 9 points on 4-7 shooting. Seven days after scoring 18, Burke was out of the rotation and continues to sit on the bench.
The change of scenery was supposed to give Burke some stability, but so far it hasn't helped. He's played a career-low 12 minutes per game in Washington, despite shooting a career-high 44 percent from the field and 50 percent from three.
Brooks, like Randy Wittman did during his time in Washington, is turning to the veterans even though they aren't producing. The Burke and Satoransky backcourt pairing isn't ideal, but playing Marcus Thornton, for instance, hasn't proven to be any better.
Burke is in the final year of his contract and will become a restricted free agent in summer '17. While everyone else, including his teammate Otto Porter, will reach deals with their respective teams, Burke could be on the outside looking in.
This article originally appeared on