Washington Wizards Three Takeaways: Wizards Lose In Overtime In Memphis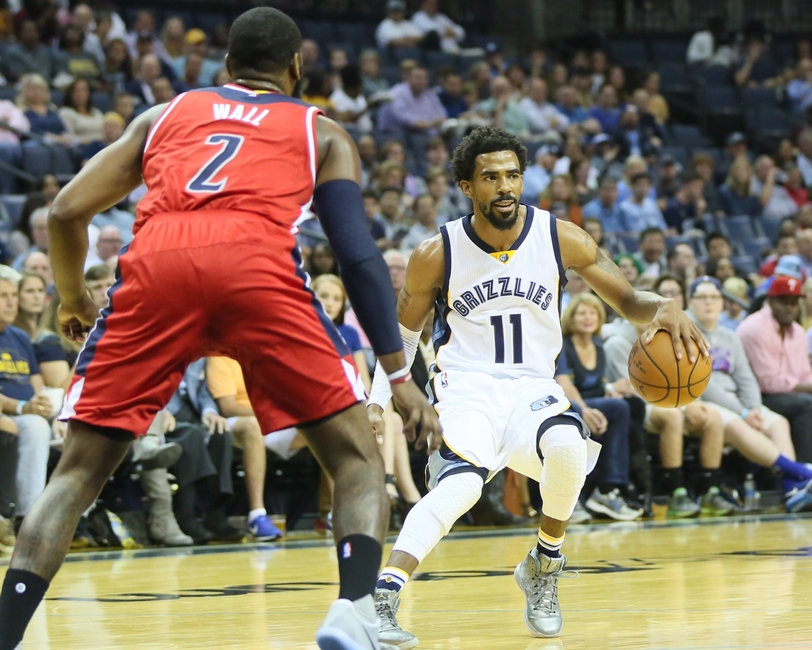 Washington Wizards imploded against the Memphis Grizzlies on Sunday night, dropping to 0-2 on the season after a win was just seconds away.
One stop.
That's all the Washington Wizards needed to get their first win of the season on Sunday night against the Memphis Grizzlies.
Instead, they allowed Marc Gasol to hit an open 3-point shot, tying the game at 100 with just seconds remaining in the fourth quarter.
Washington scored a meaningless three points in overtime – a garbage time 3-point shot by none other than Marcus Thornton.
Wall hits a mental wall
On paper, John Wall played really well, scoring 22 points and dishing out 13 assists.
He didn't settle for jump shots like he did against the Atlanta Hawks, opting instead to drive and create for his teammates.
But his defense and decision making, especially in the clutch, was poor.
Wall committed a flagrant foul on Vince Carter in the fourth quarter, giving the Grizzlies a five point play.
Then, he followed it up with an airball. To finish the game, Wall isolated and couldn't score.
After Gasol tied the game up in the fourth, the Wizards had time to get a play in, but Wall drove without direction and threw up a shot that had no chance.
Defensively, Wall allowed Mike Conley to dictate the game, often failing to stop the Memphis guard from getting to the basket.
The team follows Wall's lead.
When he's not playing defense or taking plays off, the Washington Wizards give up leads. That's exactly what happened on Sunday night.
Beal's gets shut down
James Ennis isn't a household name and the Grizzlies don't have many head turners on their roster. Ennis flies under the radar, but he's an effective defender. On Sunday, Ennis took Bradley Beal out of his rhythm, completely shutting him down on the offensive side of the ball.
Beal missed 12 of his 17 shot attempts. He only got a few clean shots off from the perimeter, but even when he did, he didn't look comfortable.
It's rare for the Washington Wizards to get a productive game from both Wall and Beal. Sunday wasn't much different. Hopefully soon, both players will find a groove. It can't be Wall on one night and Beal the other. They have to play well together for the Wizards to have any success going forward.
At least Washington attacked
We won't end this without at least one positive pixel.
For the most part, everyone who played, including Wall, attacked the basket and didn't settle for outside shots.
Washington made 22 of their 25 free throw attempts. Marcin Gortat made all 10 of his shots from the charity stripe.
Scoring inside was a point of emphasis for Washington on Sunday, it seems.
Scott Brooks and the Washington Wizards will have a few days to think this one over before the team's home opener on November 2nd against the Toronto Raptors.
This article originally appeared on