Washington Wizards: The Strange Tale of JaVale McGee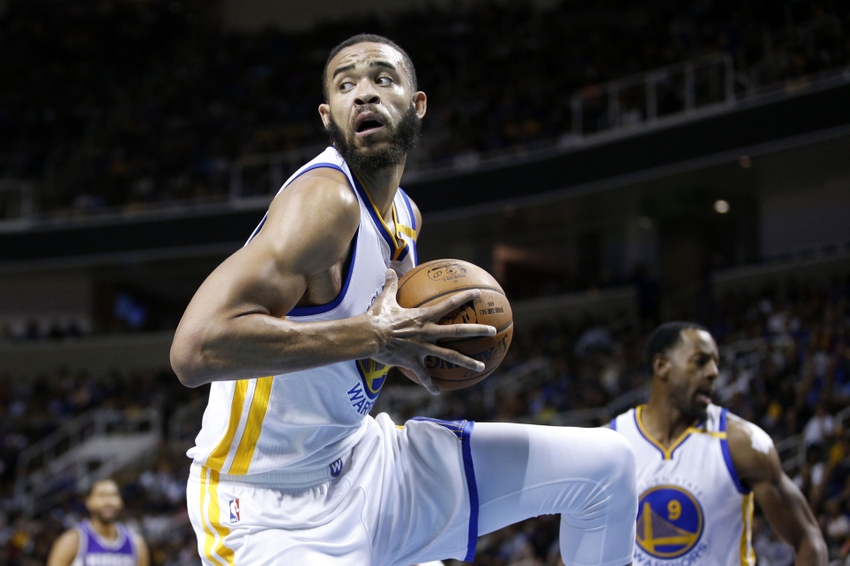 Washington Wizards: JaVale McGee failed to live up to his potential in Washington, but now he's been given another chance with the Golden State Warriors.
If there was an All-NBA Could've Been selection, JaVale McGee would be on the First Team.
The 7-foot center had all the potential in the world to become an All-Star, yet it just never happened. For years, the Washington Wizards were convinced that McGee would eventually turn the corner and realize his upside.
One day – years ago when I had an account – I logged into Facebook and foolishly shared a highlight video of McGee.
He caught lobs, blocked shots and dunked all over defenders. You don't have to be an expert to see what a freak McGee is athletically. A "friend" commented on the post: "he's going to be great."
There's nothing that he cannot do on the court. He's quick, incredibly long and can jump out of the gym. But, for some reason, it just never clicked.
In 2008, the Wizards chose McGee with the 18th overall pick. At that point, he could've been considered a steal.
Washington needed a player with his sort of upside. Brendan Haywood was the complete opposite. He was slow, plotted up the court and definitely didn't rely on his leaping ability.
McGee represented youth and the future.
Once Haywood was dealt to the Dallas Mavericks and the Washington Wizards began to rebuild, McGee was handed the keys to the starting center spot.
From then on, every year was going to be McGee's year.
It's time. This is it. This is his year, I remember saying to myself before each season.
It was never his year.
Despite averaging a career-high 12 points and 9 rebounds in 2012, Wizards general manager Ernie Grunfeld showed doubt in McGee.
He knew that it wasn't going to happen in D.C., so he shipped McGee, who was in the final year of his contract, to the Denver Nuggets for veteran big man Nene.
McGee became a national go-to for laughs. He's appeared on Shaqtin' a Fool more than any other player in the NBA. He's attempted – and missed – dunks from the free throw line during actual games. He's purposely caused basket interference violations, just to show that he can get up and grab the ball.
Since he was traded to Denver in 2012, McGee has played for three different teams, most recently being signed by the Golden State Warriors.
Needing a big man after parting ways with Andrew Bogut to make room for Kevin Durant, the Warriors decided that they would give McGee another chance to prove himself.
He was signed to a non-guaranteed deal, but was essentially a lock to make the team given the roster makeup.
Recently, Steve Kerr confirmed that McGee will be a part of the Warriors' superteam.
"I think he had a good camp," Kerr said Friday before Golden State's preseason game against Portland. "He gives us something that we don't have with our other centers, just with that ability to catch a lob and finish. I think he has the potential to help us. We'll see how it all goes."

"He's going to help us a lot," guard Klay Thompson said. "You've seen him this preseason. The floor is so spaced for him, when he rolls to the rim, there's not a lot of guys who are more athletic than him in the league, so he'll get a lot of highlight-reel dunks."
I think he has the potential to help us. We'll see how it all goes.
McGee had the potential to help Washington, Denver, Philadelphia and Dallas. That potential never turned into anything of substance. It remained exactly that – potential.
I've begun to wonder if McGee ever even had potential to begin with. Sure, he's built like Tyson Chandler and he's one of the springiest centers I've ever seen, but what if his physical attributes are completely overpowered by his inability to grasp the game itself?
That's where we're currently at. Kevin Durant. Stephen Curry. Klay Thompson. Draymond Green. Andre Iguodala. JaVale McGee. Something is off about that, right? Maybe. We'll find out soon enough.
This article originally appeared on