Washington Wizards: Sheldon McClellan Should Take Marcus Thornton's Playing Time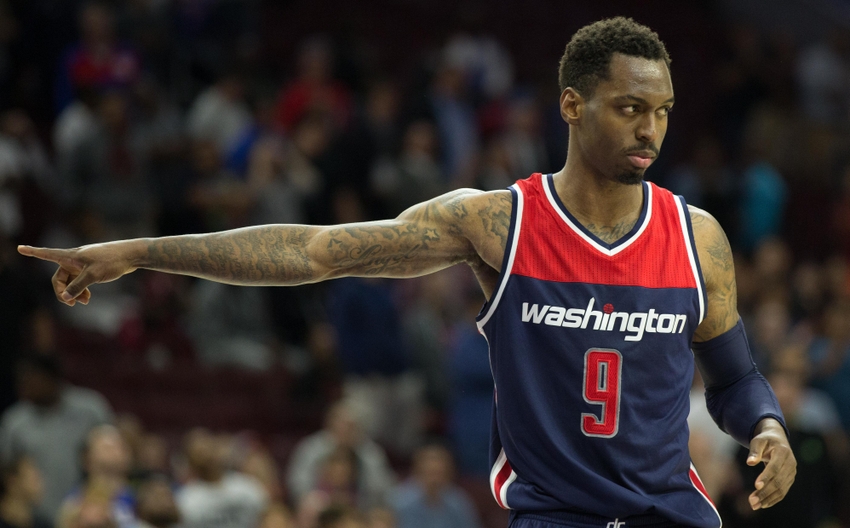 Washington Wizards rookie Sheldon McClellan was given a chance to start in Bradley Beal's absence and made the most of the opportunity on Saturday.
There are dudes who just know how to put the ball in the basket. They make a living scoring the ball and their deficiencies, particularly on the defensive side of the floor, can be overlooked as long as they score efficiently.
Marcus Thornton was supposed to be that dude for Washington.
After Gary Neal got hurt and was subsequently waived this past season, Ernie Grunfeld scooped Thornton up from free agency and plugged him into the reserve role.
Thornton was a volume scorer last year, putting up just over 8 points per game on under 8 shot attempts. He made less than 40 percent of his shots, yet the Wizards opted to bring him back to a veteran's minimum deal.
Somehow, he's remained in Scott Brooks' rotation.
Washington has become the second-chance land for scorers – Neal, Martell Webster, Ramon Sessions and Jared Dudley all revitalized their careers in D.C. – but Thornton hasn't been able to replicate that.
Currently, Thornton is having the worst shooting season of his career. He's made 34 percent of his field goal attempts and less than 26 percent of his threes.
Brooks, though, has made known to make changes when necessary.
Trey Burke had similar shooting struggles at the beginning of the season and Tomas Satoransky took his spot in the rotation. It looks like Sheldon McClellan might do the same to Thornton.
McClellan went undrafted this past summer, but the Wizards saw enough potential in the 23-year-old to give him a partially guaranteed deal. He earned a roster spot during preseason and made his first start for the injured Bradley Beal against the Chicago Bulls on Saturday.
McClellan scored 15 points on 5 of 9 attempts.
Similar to Thornton, McClellan looks to shoot first when the ball is in his hands. He gets tunnel vision and rarely looks to make the extra pass. The difference is, he's actually capable of scoring without becoming a complete offensive burden.
McClellan reminds me a bit of Jordan Crawford, who also relied on herky-jerky movements to score. He's mastered the double-pump layup and does it even when it's not necessary. So far, he's made most of the acrobatic looks around the rim.
At 6-foot-6, McClellan has also shown a capability of defending opposing shooting guards, which is something Thornton hasn't done well his entire career.
If the Washington Wizards are truly going to embrace the youth movement, they have to rely on the rookies over the veterans. The experienced players have more games under their belt, but none of them have stepped up nine games into the season.
Jason Smith and Thornton, in particular, have failed to provide any semblance of stability to the second unit.
Washington hasn't found a steal in the draft or free agency in what seems like forever. The sample size is too small to call McClellan a "steal," but his performance on Saturday should be enough to take minutes away from Thornton, who scored 9 points on 14 shot attempts in that same game.
This article originally appeared on