Washington Wizards: Scott Brooks Needs To Bench Jason Smith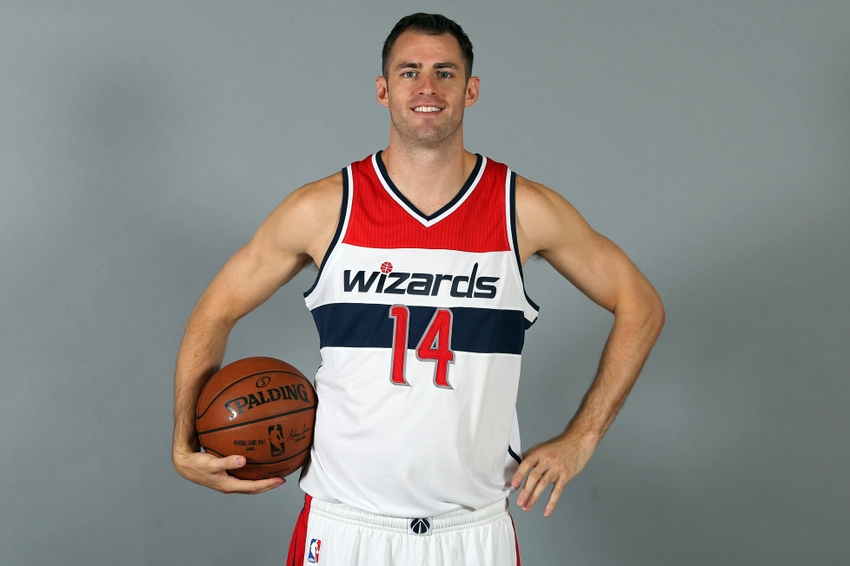 Washington Wizards signed Jason Smith to a three-year deal this past summer, but the center has failed to produce and should be benched.
Ernie Grunfeld has built a reputation of finding a steal in free agency and then negating the signing by making a head-scratching acquisition.
The Washington Wizards' general manager led a youth movement this past summer, adding Trey Burke, Tomas Satoransky and Andrew Nicholson to the roster. All three players possess upside and have shown flashes of productivity eight games into the NBA season.
But Grunfeld also brought back Marcus Thornton, an inefficient guard who struggles defensively, and signed Jason Smith.
Both veterans have struggled this season, but Smith's lack of production has been exceptionally awful.
Prior to the beginning of the season, I called the Smith signing the worst one Washington made in the summer.
After signing Ian Mahinmi to a $64 million deal and adding Nicholson, who was presumed to be the backup power-forward, agreeing to a multi-year deal with Smith didn't seem to make much sense.
Still, there was reason to be hopeful.
Smith was considered one of the best mid-range jumps shooters in the league and provided some underrated rim protection.
At the very least, he would be available if a big man went out with injury.
Mahinmi, ironically, has yet to play a game after undergoing knee surgery.
Smith was called upon to play much sooner than expected, but hasn't been reliable whatsoever. In fact, he's been a complete disaster, to put it bluntly.
In seven games, Smith has averaged just over 1 point and 2 rebounds per game on a -1.44 player efficiency rating. He's made a brutal 38.5 percent of his shots.
On Friday night against the Cleveland Cavaliers, Smith committed five fouls in 15 minutes and didn't register a single point on the boxscore.
Per-36 minutes, Smith is committing over 8 fouls per game this season.
I've been watching basketball and the Washington Wizards for quite some time and I don't remember the last time a player struggled this much.
For someone who's in his ninth season in the league, Smith has looked terribly confused on the court. To make matters worse, his teammates don't seem to trust him, often opting to take a tough contested shot instead of passing it to him on the perimeter.
The only player who struggled this much – probably to an even lesser degree – in Washington was Eric Maynor, whom the Wizards decided to trade mid-season. Washington isn't as desperate right now because Mahinmi will likely return by the end of November, but a change still has to be made.
Daniel Ochefu isn't ready to play big minutes, but he cannot possibly be any worse than Smith, who's been a hindrance for Washington. Physically, Ochefu is bigger than Smith and would likely be more of a threat on the glass. Plus, he's capable of rolling to the basket and cleaning up messes inside, instead of popping out to the mid-range area.
Washington can't afford to continue playing Smith. The sample size is big enough to make the switch. Scott Brooks swapped Burke for Satoransky, so the coach isn't opposed to making changes when necessary. For the team's sake, Brooks has to yank Smith out of the lineup soon.
This article originally appeared on