Washington Wizards Recall Danuel House From NBA D-League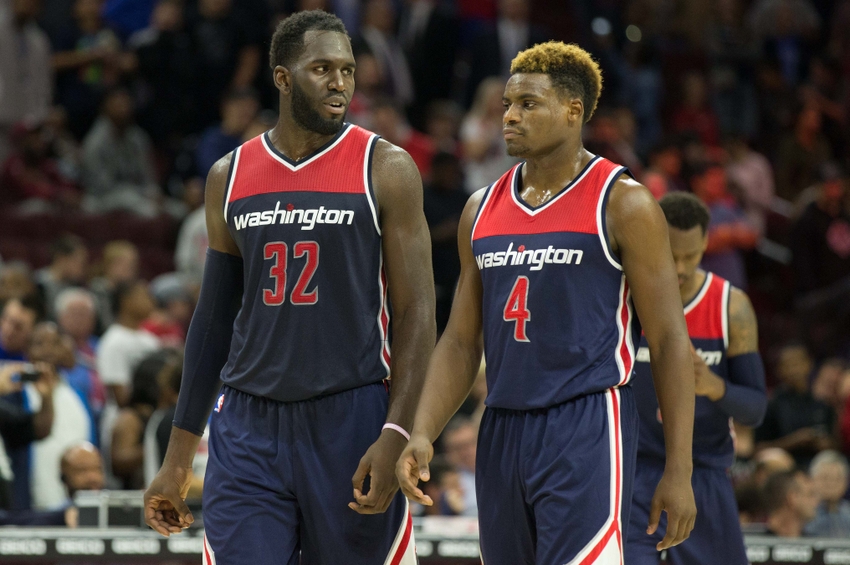 Washington Wizards forward Danuel House didn't spend much time in the NBA Developmental League and will return to the team soon.
Danuel House wasn't supposed to make the Washington Wizards' final roster, but the undrafted rookie did enough to convince Scott Brooks to keep him in the nation's capital.
After an impressive run in the NBA Summer League, House got a partially guaranteed deal from the Wizards, essentially guaranteeing him a spot through training camp.
While he didn't get a ton of minutes during preseason, House did enough to turn heads. He spaced the floor and contributed defensively, which is the makeup of the new-age small-forward.
Brooks, a known player developer, kept three rookies, not counting Tomas Satoransky, who played professional basketball overseas for years before coming to D.C.
House, Sheldon McClellan and Daniel Ochefu all made the team after their chances were seemingly nonexistent.
In fact, it was reported that Ochefu would get waived, but an injury to Ian Mahinmi might've caused the Wizards to change their decision.
So far, 12 games into the season, McClellan has been the only rookie who's gotten a chance to play.
Ochefu hasn't gotten any playing time, even with Mahinmi sidelined.
Jason Smith has manned the primary backup center spot, with Brooks mixing it up occasionally with Andrew Nicholson and Markieff Morris.
House was sent to the NBA Developmental League this week.
Since the Washington Wizards don't have their own D-League affiliate team, House was assigned to the Delaware 87ers.
On November 19, House scored 24 points in 29 minutes. He made 10 of his 19 shot attempts and also added 7 rebounds to his totals.
After that performance, J.Michael of CSN Mid-Atlantic confirmed that House would be returning to the Wizards, ending his time in the D-League.
Danuel House is on his way back to the Wizards and will rejoin them for Monday's game against the Phoenix Suns, coach Scott Brooks told CSNmidatlantic.com on Sunday.
At 6-foot-7, House is capable of playing both the shooting-guard and small-forward positions. His versatility is useful, especially for a team that lacks depth like the Washington Wizards.
Currently, Marcus Thornton has manned the backup two spot for Washington, but has struggled mightily.
Brooks has given the veteran an opportunity to find his rhythm, but Thornton has remained inefficient. If the team continues to lose – the Wizards are occupying the second to last spot in the Eastern Conference – Brooks might opt to give the younger players a chance to re-energize the second unit. House's opportunity would come if that were the case.
This article originally appeared on