Washington Wizards Pick Up Kelly Oubre's Option For 2017-18 Season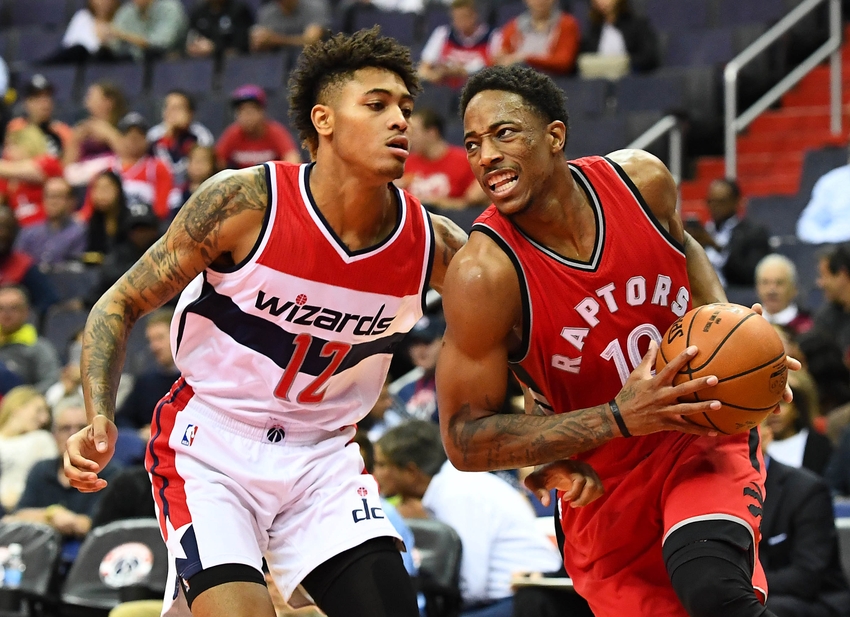 Washington Wizards have reportedly picked up Kelly Oubre's option for the 2017-18 NBA season. The 20-year-old worked to develop his game this past summer.
The Washington Wizards traded up for Kelly Oubre in the 2015 NBA Draft with the intention of keeping the young forward in the nation's capital for the long-term.
Candace Buckner of the Washington Post recently reported that the team has picked up Oubre's option for the 2017-18 season, which is merely a formality.
As expected, the Washington Wizards have picked up the third-year option on Kelly Oubre Jr.'s rookie contract, according to several league sources.

The option, for the 2017-18 season, is for $2.09 million. Oubre will make slightly more than $2 million this season, his second in the league. The Wizards retain an option for Oubre's fourth season.
Given that he played less than 700 minutes during his rookie season, Oubre hasn't really had the chance to live up to his potential.
Now that Scott Brooks is leading the team, Oubre has been thrust into the Wizards' rotation.
Unlike most 20 year olds, Oubre has thrived under the pressure by challenging Otto Porter for the starting small-forward spot.
Oubre averaged over 13 points on 49 percent shooting from the field in preseason, displaying a newfound ability to score with the ball in his hands.
The former Kansas standout had been working out with Drew Hanlen, who also trains with Bradley Beal, this summer and the time he put in the gym is beginning to pay off.
The league is faster than ever and Oubre has the tools to become effective at the next level.
At 6-foot-7, Oubre is built like a modern 3-and-D forward. He's unique because he actually wants to play defense.
You can't teach a 20-year-old to have a willingness to defend.
Better yet, Oubre also has confidence, which is also something you cannot teach a young player.
Whether he's guarding LeBron James in a game or Porter in practice, Oubre plays with the same level of intensity. That alone has earned him a spot in Brooks' rotation for the season, which will begin next week.
For Oubre, the sky is the limit. He has everything that teams look for in stars. Keeping him around for the future is a no-brainer.
This article originally appeared on