Washington Wizards NBA 2K17 Player Ratings and Analysis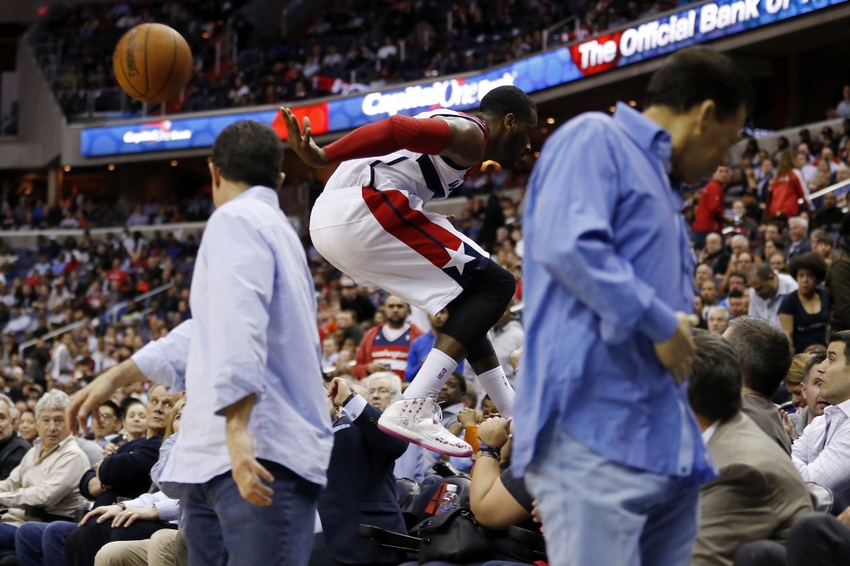 Washington Wizards NBA 2K17 Ratings and Analysis: Want to see the Wizards win an NBA championship? You'll have to buy the new 2K.
I'm not afraid to admit that I've watched multiple episodes of Keeping Up with the Kardashians. There's nothing better than curling up in front of a television with a big bowl of cereal and watching Kim get angry at Khloe because she bought the wrong colored dress.
Life is hard, man. The Kardashians aren't popular because they're talented. Hell, they're popular for quite the opposite. They're an escape from reality.
Instead of worrying about all the devastation that occurs in the world, it's easy to tune into the Kardashians and forget life, as a whole, is even a thing.
That's what video games are, too.
I stopped playing video games a long time ago, but I still buy NBA 2K every year. Like the Kardashians, that game is an escape from reality – or in this case, the Washington Wizards.
In the world of 2K, the Wizards – or any other team, including the Brooklyn Nets and Philadelphia 76ers – could become NBA champions.
After a tough day of actual existence, it's fun to take a step back and immerse myself in a world where the Washington Wizards can win 70+ games.
What's the point of all of that? Nothing. I just like watching the Kardashians from time to time.
Oh, yeah: the ratings for NBA 2K17 are beginning to leak out.
Our pal Bartosz Bielecki – not to be confused with Katie Ladecky – shared the Wizards' ratings for this year's edition of the game.
For those who have bad vision and cannot make the ratings out from the screenshot, here they are:
There aren't a lot of shockers here, but I am kind of surprised that Beal's 3-point rating is only a C+.
I believe that the game developers are making it harder for players to abuse the 3-point shot, so the character ratings might have suffered as a result. Morris' 3-point rating is an F and Porter's is only a D.
Beal is the second most talented player on the roster, but Gortat has a higher rating. Since we're all expecting Beal to have a breakout season and 2K frequently updates their ratings throughout the year, the guard's overall will likely see a significant boost soon.
Also, what happened to Tomas Satoransky? 2K is going to ruin him, aren't they? They'll learn soon. That man is going to shine, even if his 2K rating is horrendous.
There you have it. 2K is coming out later this month and training camp is right around the corner. Don't worry, hoop fans. Reality is just a figment of our collective imaginations.
This article originally appeared on