Washington Wizards Mailbag: Should the Wizards Trade John Wall?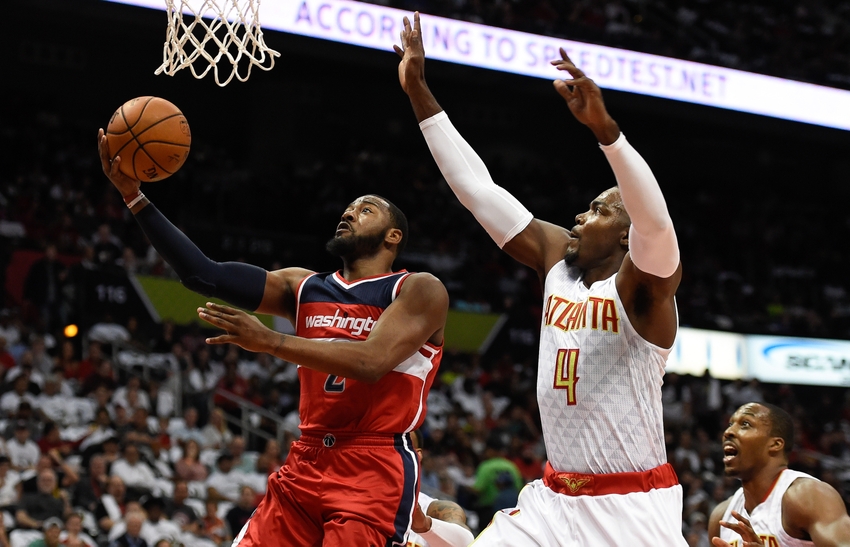 Washington Wizards Mailbag: John Wall has been in Washington for seven years and the team has failed him. Is it time to trade Wall?
I've always been the dude who shows up 15-20 minutes before an appointment. I've handed in homework assignments early and never back out on dates, even if unforeseen circumstances pop up.
I missed Mailbag Monday this week.
It's out of character for me to miss anything, but I missed answering your weekly questions. This is a tad late, but I guess late is better than not showing up at all.
As always, thanks for submitting questions. Maybe a midweek Mailbag isn't too bad, after all.
Currently, the Washington Wizards are the third worst team in the league at defending the 3-point line. Teams have shot over 38 percent from deep against Washington.
Washington has to do a better job of closing out and not allowing opponents to get into a rhythm early. It seems too simple – because it is.
For some reason, the Wizards do a poor job of contesting shots. It's laziness, really.
Against the Houston Rockets, for instance, there were times when the Wizards flat out allowed Ryan Anderson to get looks from deep. There were opportunities to contest the shot, but Washington relied on hope instead of defense.
It's the little things, like putting a hand up, that make a real difference. When lazy defense becomes habitual, other teams take notice. That's happened so far in the season.
As of Wednesday, Jason Smith's player efficiency rating has increased from -7.14 to -2.58.
Smith's PER is the worst I've ever seen, and I've been following the league for quite some time. Numbers don't necessarily tell the whole story, but his PER is kind of funny.
We call Smith "our step dad" on Twitter, but he actually plays like someone's step dad. He's not particularly good at anything, but Scott Brooks had no choice (well, he could play Daniel Ochefu…) but to give Smith run.
Washington has a big man problem for now.
Until Ian Mahinmi returns from injury, the Wizards are going to have a thin front line. Marcin Gortat has put up the best numbers of his career – he's averaged over 11 points and 12 rebounds – but he's clearly declined physically. Gortat will turn 33-years-old later this season and isn't as bouncy as he used to be.
Mahinmi will provide some much needed relief, but for now, this is all the Wizards have to work with.
And no – Kenneth Faried isn't an option. Washington doesn't have any tradeable assets. Giving up, say, Kelly Oubre isn't worth it.
I was under the impression that John Wall had a lifetime contract with the Washington Wizards, Pasquale. You've bruised my night.
Hypothetically, if the Wizards continue to lose and the NBA Playoffs become an unrealistic goal, you'd have to think that Wall would get frustrated and trade talks would become likely.
Look, as much as I love Wall and want him in D.C. for as long as possible, he's been a Wizard for seven years and has never played with an All-Star. The team, quite frankly, has failed their first overall pick.
They've failed to surround him with talent. Unless things change, Wall deserves a chance to compete for an NBA championship. Hopefully, for Ted Leonsis' sake, that chance will happen in Washington.
Contract wise, Wall is a bargain. His deal is very appealing and he's a perennial All-Star. Teams will pick up the phone and ask about his availability if the Wizards can't turn the ship around.
I'm sure the Washington Wizards will attempt to keep Wall around for the rest of his career, but things have to change rather quickly for that to happen.
This article originally appeared on