Washington Wizards' Kelly Oubre Partners With United Way to Benefit Flood Relief Efforts in Louisiana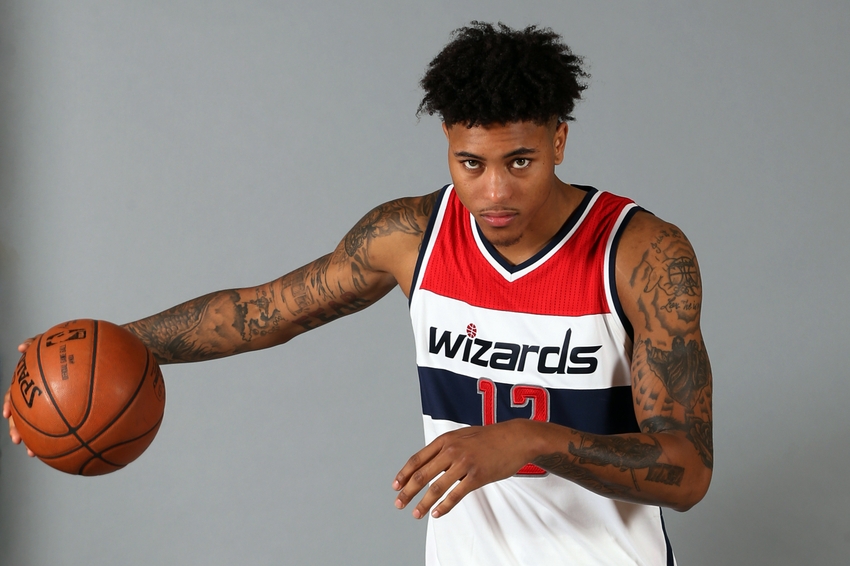 Washington Wizards forward Kelly Oubre Jr. has partnered with United Way to benefit flood relief efforts in his hometown Louisiana.
Kelly Oubre Jr. likes to walk around with medium-sized shorts when he's supposed to be wearing an extra long.
The 20-year-old, to some, comes off as an arrogant youngster without life experience. But to those who know Oubre and his story, it's apparent the New Orleans native is anything but arrogant.
In 2005, Oubre Sr. packed up his bags and left Louisiana for Texas with the assumption that Hurricane Katrina was going to devastate his hometown.
Oubre, just 9-years-old at the time, was able to escape what became one of the worst disasters in the nation's modern history.
After spending an up-and-down season at Kansas, Oubre declared for the 2015 NBA Draft  without much knowledge as to where he'll end up getting selected.
The draft boards had Oubre going anywhere from the lottery to late in the first round.
Teams didn't know what kind of player Oubre would develop into.
His inconsistency in college had caused some teams to become hesitant.
But the Washington Wizards were convinced that Oubre had the tools to become an effective player at the next level, completing a three-team trade with the Atlanta Hawks and New York Knicks to snag Oubre with the 15th overall pick.
Now, Oubre is entering his second season in the NBA with high expectations.
People outside of the nation's capital still see Oubre and remember watching him walk across the NBA Draft stage with some of the wildest shoes that have ever crossed the league's commissioner.
To those who cover the team, Oubre represents something much different: he represents the ever-changing game and the quiet disposition that's hidden behind his "look at me" haircut and designer-brand clothing.
His "look" serves almost as a middle finger to critics and people who are afraid to step outside of their comfort zones.
Oubre, in reality, is still tied to his beginnings in Louisiana – a place that he seems to reference and give credit to every chance he gets.
Earlier this week, the Washington Wizards announced that Oubre partnered with United Way to benefit flood relief efforts in his hometown.
Limited edition t-shirts are being sold on Teespring.com with Oubre's likeness printed on the front. All proceeds from the sale will go to United Way of Southeast Louisiana's Flood Relief Fund.
Oubre and the United Way of Southeast Louisiana President and CEO, Michael Williamson, spoke about the partnership.
"It breaks my heart every time I see or hear of the devastating flooding happening in my home state of Louisiana," Oubre said. "I encourage everyone to go to teespring.com/KellyOubreLAFloodRelief and join me in helping to provide assistance to those who are in desperate need. Every purchase will go a long way in our ongoing efforts to rebuild the state."
"Through hurricanes, tornadoes and floods, our residents have proven they are resilient. But sometimes we all need help. Long-term recovery and rebuilding takes time and money.  And, it's more than just brick and mortar," Williamson said.
"United Way supported programs with nonprofit partners will continue to provide food, counseling and other services to make people whole again. United Way thanks hometown hero Kelly Oubre for his generosity. Together, we can rebuild lives and communities across Louisiana."
This article originally appeared on