Washington Wizards' John Wall Received Award for Effort to End Homelessness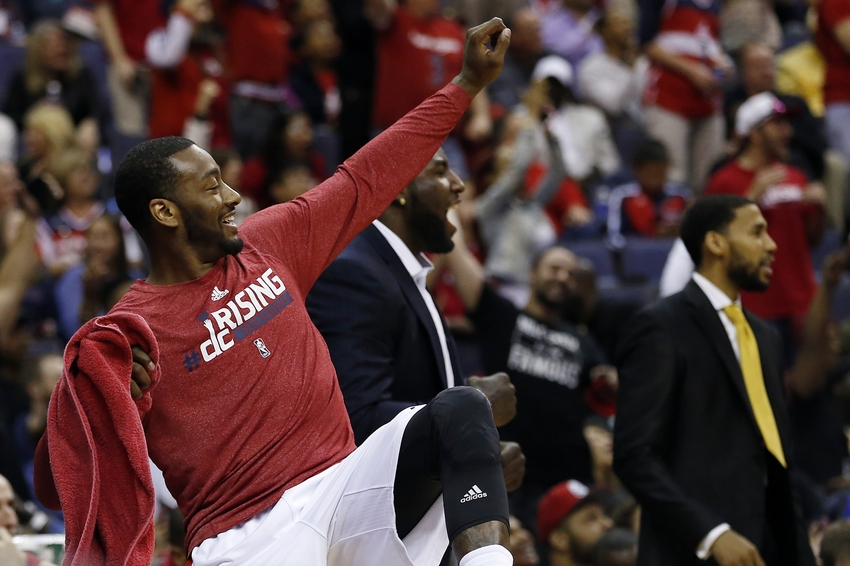 Washington Wizards star John Wall received an award from the National Law Center on Homelessness and Poverty for his community effort.
There aren't a lot of athletes we can safely point towards and want our children to model their actions after. Like any other profession, sport is filled with people from all over the spectrum, some of whom are really "bad apples."
The Washington Wizards are one of the select few in sports that have a star player who is also a fantastic citizen off the court.
Ever since he stepped foot in the nation's capital seven years ago (it's actually been seven years already), John Wall has been a leader for the Wizards.
On the court, Wall has shown his work ethic by improving every single season, eventually becoming one of the best all-around point guards in the NBA.
The three-time All-Star is coming off a career season, averaging 20 points and 10 assists, despite having played through a laundry list of injuries.
Away from the court, Wall has continued to be a leader in the community.
After all, there have been players who averaged 20 and 10 before Wall and there will be players after him that do the same too.
Wall understands that in order to truly become remembered, he has to leave an impression on the city itself and not just the team that signs his check.
Once Wall received his max contract extension, he almost instantly made a pledge to donate $1 million to local charities.
Then, the point guard made national headlines after his relationships with several ailing children became public.
Not too long ago, Wall donated $400,000 to a community-based organization in D.C. that supports homeless youth.
All of that resulted in Wall being recognized for his effort. He won the most recent NBA Community Assist Award.
On Wednesday, it was announced that Wall would be receiving yet another award for his effort from the National Law Center on Homelessness and Poverty.
Here's a picture of Wall receiving the award from the Washington Wizards' official Instagram page:
There are some people who are so motivated and involved in the community that you cannot help but shake your head. You "smh," but in a positive way. Wall is one of those guys.
Every star in the NBA has the ability to do what Wall is doing for the community, but not everyone actually steps up and does it. That's what makes Wall different, and quite frankly, that's what makes him special.
Homelessness is a national issue and its one that is often forgotten about. People without homes are dehumanized and their stories aren't told. Everyone is just one awful event away from being in that predicament.
Washington has a good one on their hands. Wall is someone who we can confidently say embodies a real role model.
This article originally appeared on