Washington Wizards' Ian Mahinmi Aims To Return Soon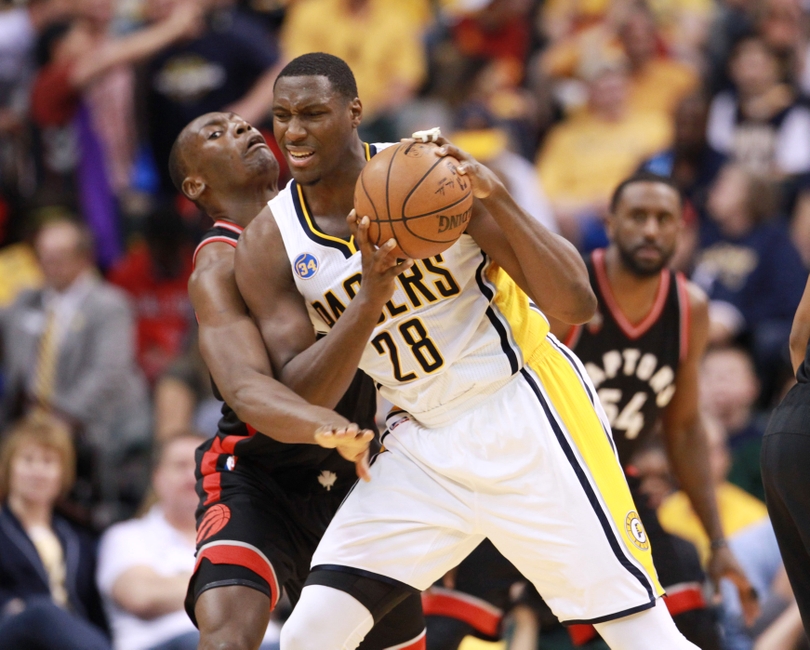 Washington Wizards big man Ian Mahinmi underwent knee surgery before the start of the season, but could return before the end of November.
After missing out on Kevin Durant, Al Horford and all of the other premier free agents available this past summer, the Washington Wizards turned their attention to revamping their second unit with the hopes of adding depth and versatility.
Wanting to regain the elite defensive identity that helped propel the Wizards to the second round of the 2014 and '15 NBA Playoffs, Ernie Grunfeld signed former Indiana Pacers big man Ian Mahinmi to a $64 million deal.
Mahinmi, who averaged slightly over 9 points and 7 rebounds per game as the Pacers' starting center last year, had a top-10 defensive rating. He was above the likes of Draymond Green, Bismack Biyombo and his former teammate, Paul George.
As Washington's highest paid big, Mahinmi was supposed to compete for a starting position with Marcin Gortat. Injuries, though, have set his debut with the team back.
Shortly before the season began, the Washington Wizards announced that Mahinmi had undergone left knee surgery.
Washington's defense, as a result, has suffered.
Currently, the Wizards are the eighth worst defensive team in the NBA.
Their bench, in particular, has struggled on both ends of the floor.
With less than two weeks remaining in the month, however, the Wizards are expecting to get their top free agent pickup back in the lineup soon.
On Saturday morning, Mahinmi went through his first shootaround with the team.
He didn't participate in a live practice, but did complete drills
After the shootaround, Mahinmi spoke to the media and gave updates on his status.
"It feels good. It's very encouraging," said Mahinmi, with sweat pouring down his face.
Mahinmi, like all players coming off injuries, has to go through a practice before getting cleared to play.
"That's the next step – getting through practice, playing five-on-five and going against each other.," Mahinmi said. "The sooner, the better."
Mahinmi believes he could potentially play before the end of the month.
"That's the goal – for me to come back before the end of the month. Everything will depend on how my knee reacts to a full blown practice."
During his absence, Mahinmi has been focusing on increasing his strength and conditioning, which could make his transition easier.
"It's been a blessing in disguise. I feel really good," Mahinmi said. "I just have to go through practice."
This article originally appeared on