Washington Wizards Have Found A Steady Force In Otto Porter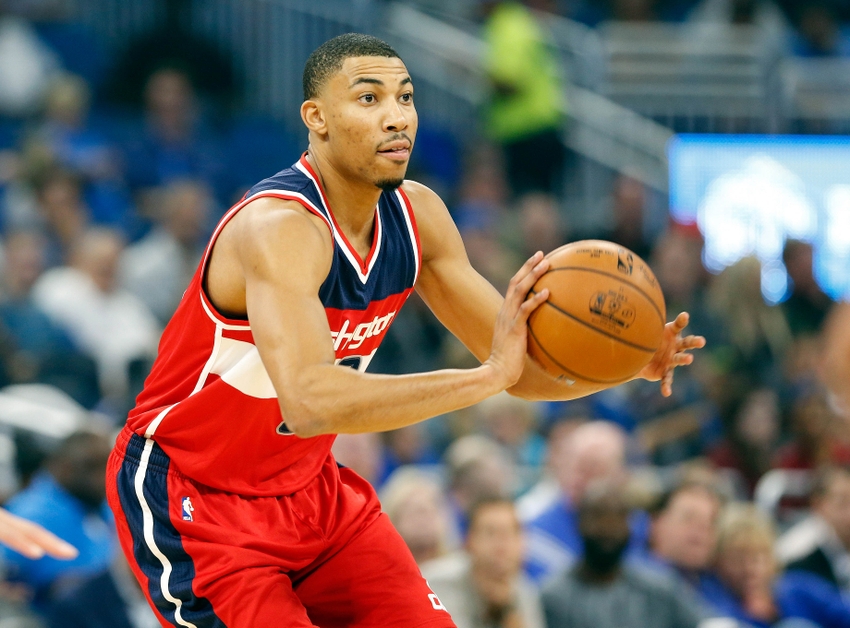 Washington Wizards have finally found a steady force in Otto Porter, who's having the best season of his young career thus far.
Even before Otto Porter's outstanding 34-point, 14-rebound game on Wednesday night, he had been one of the early leaders on the Washington Wizards' roster.  
Despite not receiving a contract extension by the October 31 deadline, Porter has been one of the few positives in a depressing start to the season.

Porter's play isn't sexy, he may not provide many highlight plays, but he just has a knack for how to play the game.  
Early in the season, many of his scoring plays have come on backdoor cuts, slips to the basket and putbacks. The ones that haven't have all seemingly come from simply being in the right place at the right time.  
In his first six games, 30 percent of Porter's shots have been from within two feet of the basket. This has been especially beneficial with the team getting off to such a poor outside shooting mark.  
Going into Wednesday's meeting with the Celtics, the Wizards were last in 3-point shooting at 29 percent from three.  
When other players are standing in the corner waiting for a John Wall drive or Marcin Gortat post up, Porter has kept moving without the ball, reading passing lanes and the trajectory of the ball of the rim., leading to his career high 7 offensive rebounds against Boston.
Porter has also been very helpful recently as he's played more with the second unit, as Scott Brooks looks to fix the rotations after the Wizards have been a completely different team once Wall and company take a rest.
He has been someone that fits with every lineup, has the highest true shooting percentage of all of Washington's rotation players and the most win shares.
Porter has shown that he can handle the minutes, which is great with Bradley Beal's injury concerns and Wall returning from double knee surgery.
Additionally, Porter has clearly become more confident in his game this season and willing to take on the role necessary of him.
With Beal only playing 10 minutes on Wednesday, Porter took a season high 19 shots and hit a season high three 3-pointers.
In last Friday's win against Atlanta, he took a backseat offensively to Beal, who scored 28, but excelled on defense by helping to hold the Hawks' starting small-forward Kent Bazemore to 0 points.
Porter scored 8 points on seven shots, but again did what was needed to help the team win. Hopefully, his recent performances help the team avoid stagnant offensive possessions and improve on a currently 20th ranked offense (101.4 OffRtg).
Porter is averaging 3.14 offensive rebounds per game after Wednesday's effort, putting him among the likes of Karl-Anthony Towns, DeAndre Jordan, Andre Drummond, Hassan Whiteside, Nikola Vucevic and Kenneth Faried. 
When I was a high school basketball coach, I would direct the kids on which games and teams to watch to continue learning about basketball.  
Of course, these games were usually college, because of the similarities between high school and college basketball and the "team game" that it supports. 
If I was still coaching, I would add Otto Porter to the list of players they must watch. 
Much of his game isn't iso-ball. Instead, it has entailed staying focused on offense and disciplined on defense. And it certainly doesn't hurt that in the seventh game of the season he posted 34 points (14-19 fgs, 3-5 from three), 14 rebounds, 4 assists, 3 steals, 3 blocks and 0 turnovers in 38 minutes.
He's also averaging 27 points per game since meeting my mother, so there's that.
His stellar play hasn't shown up on the box score until Wednesday night, but Porter has been one of the lone bright spots in what has otherwise been a disappointing season.
If Porter continues to play at this level, a big payday will certainly come around.
This article originally appeared on