Washington Wizards: Daniel Ochefu Goes From NCAA Champion to NBA Hopeful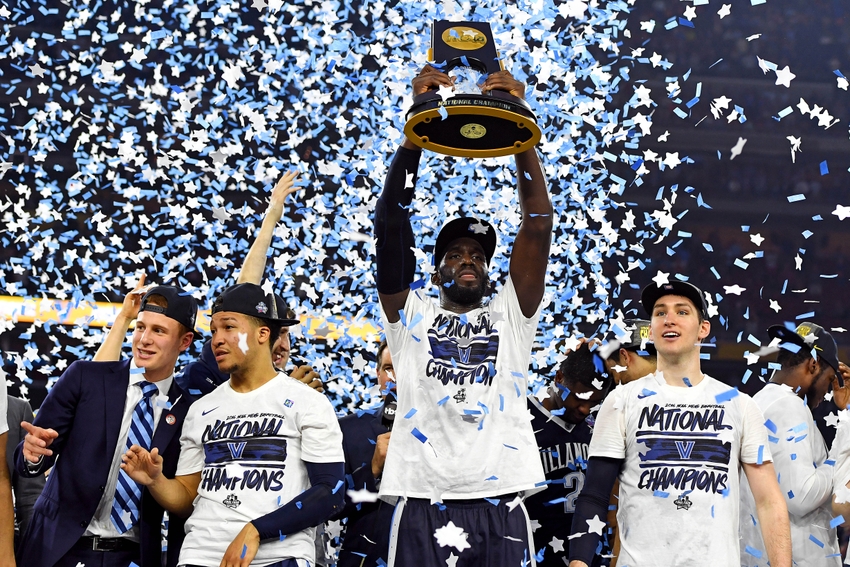 Washington Wizards center, Daniel Ochefu, went from contributing to an NCAA championship team to an NBA hopeful competing for a roster spot.
Change might be the only consistent part of life. For Daniel Ochefu, a former NCAA champion, the previous statement couldn't be truer.
Ochefu was a standout at Villanova, finishing all four years of college before going unselected in the 2016 NBA Draft.
The Washington Wizards didn't own a pick in this summer's draft and felt as if they could get second round talent to commit to their team without having their rights.
While the 2016 draft wasn't very deep with potentially franchise altering talent, it was filled with young players that could have went anywhere from late in the first round to undrafted. Ochefu, 22, was a part of that group.
Averaging 10 points, 7.5 rebounds and 1.5 blocks per game during his last season at Villanova, Ochefu has the makings of a steady NBA center.
Knowing that he would receive interest from other teams, the Wizards essentially guaranteed Ochefu a spot on the roster for summer league and training camp, which starts in September.
The Washington Wizards have given Daniel Ochefu a three-year contract at minimum, $50k guaranteed this season @BBallInsiders

— Eric Pincus (@EricPincus) July 7, 2016
The DMV native received a partially guaranteed deal from Washington before the team began adding pieces to their roster via free agency.
The Wizards bolstered their front court by signing Ian Mahinmi, Andrew Nicholson and Jason Smith – all of whom will compete for minutes to play behind Marcin Gortat and Markieff Morris.
Each player brings a different dimension to the table.
Mahinmi is more of a traditional center, adding the rim protection and rebounding to the team that Washington was missing this past season.
Nicholson has developed a 3-point shot, giving the Wizards a legitimate threat from deep off the bench by playing the stretch four role.
Smith has been one of the most reliable mid-range jump shooters in the NBA and will also serve as a locker room veteran for some of the players that are still learning how to adjust to the next level.
Ochefu is somewhat of an odd man out.
After years of dominating on the high school and collegiate level, Ochefu will have to earn a spot on the roster. For him, getting cut from a team or not having a guaranteed roster spot isn't something he's ever encountered.
Unlike Danuel House, who got his partially guaranteed deal by playing well during summer league, Ochefu struggled to turn heads with his performance in Las Vegas, making his chances of sticking in D.C. even more difficult.
Young big men are hard to come by and Ochefu has plenty of skills that teams like the Washington Wizards covet.
At 6-foot-11, Ochefu has the size to become an effective NBA player. Most importantly, he know how to utilize his size without commanding the ball in the post.
Still, even with all of his upside, Ochefu's basketball career could go plenty of different ways from here on out.
If he plays well during training camp and preseason, Scott Brooks and the rest of the Wizards' coaching staff might not have a choice but to keep him around.
Without a D-League team, though, the Wizards would have to give Ochefu a spot on the roster, even though he likely won't get much playing time behind the aforementioned five big men. That, in particular, will hurt his chances of making the team.
In less than a month from now, Ochefu will get his first opportunity to prove himself against battle tested NBA players. And in that same month, Ochefu will almost certainly experience some sort of change in his professional basketball career.
This article originally appeared on