Watch four Nets fail to stop ball and give up an embarrassing dunk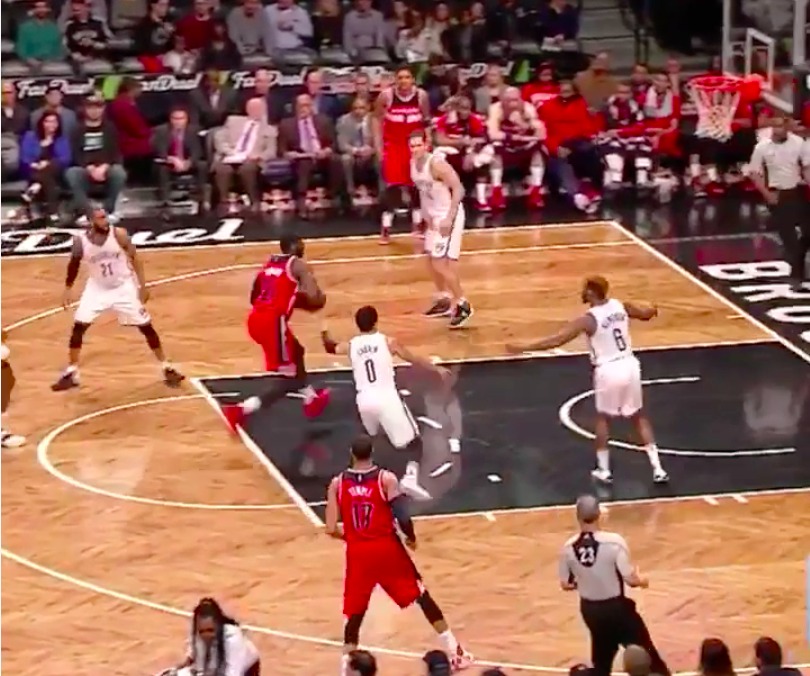 Early in the second quarter of the Wizards' 120-111 win over the Nets, J.J. Hickson corralled a rebound and took off.
Hickson isn't fast, quick or explosive, and he certainly isn't a deft ball-handler. But none of that mattered on Monday night — Brooklyn's penultimate game of the 2015-16 season — as the 21-60 Nets have already checked out.
With four defenders in between him and the basket, Hickson drove uphill through the middle of the floor and easily dunked the ball without much resistance:
Several Nets looked around at each other afterward, wondering why no one picked up the ball — the No. 1 rule in transition defense.
The Nets only lost by nine points, but inexcusable defensive lapses like this are the reason they're the third-worst team in the league.
Jovan Buha covers the NBA for FOX Sports. Follow him on Twitter: @jovanbuha.