Reports: Wizards, Bradley Beal closing in on 5-year max contract worth nearly $130M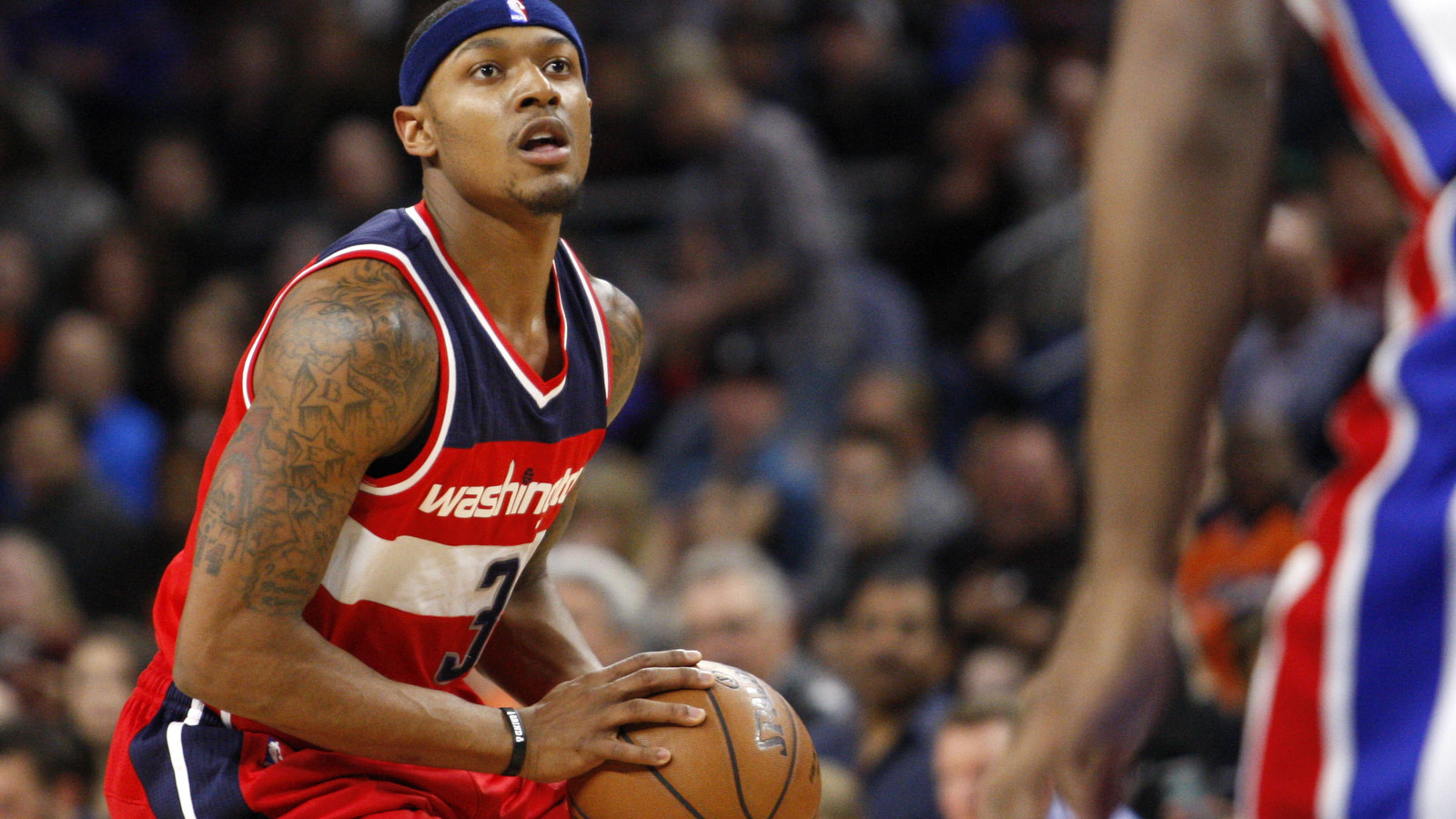 The Washington Wizards wasted no time engaging with shooting guard Bradley Beal on negotiations for a five-year maximum contract just after the free agent market's opening bell, with expectations that the deal will be completed on Friday morning, a person with knowledge of the situation told The Associated Press.
Bradley Beal has agreed to a five-year, $128M-plus max contract to stay with the Wizards, agent Mark Bartelstein tells @TheVertical.

— Adrian Wojnarowski (@WojVerticalNBA) July 1, 2016
The sides started talks as soon as possible, just after midnight EDT on Friday. The deal will end up being close to $130 million. The person spoke on condition of anonymity because the deal cannot be signed until July 7. Several other outlets also reported the deal.
Beal averaged 17.4 points in his fourth season for the Wizards. He has teamed with John Wall to form one of the most dynamic young backcourts in the NBA but has had difficulty staying healthy. Beal has never played more than 70 games in a season and has been bothered by stress fractures in his right leg throughout his career.
He only played in 55 games with 35 starts during Washington's disappointing 2015-16 season. But he just turned 23 and the Wizards are banking on his ability to put those injuries behind him as they try to push back into the playoff field in the Eastern Conference.
The Wizards have designs on landing some other big names on the free agent market, so Beal's deal will not be signed until Washington knows who else will be coming from outside the organization. The Wizards have Bird Rights on Beal, meaning they can go over the salary cap, expected to be around $94 million, to keep him.
One player the Wizards won't be getting is the prize of the class: Kevin Durant. Earlier in the spring there was some hope in Washington that Durant would choose to leave Oklahoma City and come back home to the D.C. area to join Wall and the rest of a team that appeared to be on the rise just two seasons ago. But it became apparent as the summer dragged on that Durant was not interested in a homecoming and so the Wizards are continuing their plan to build around that dynamic backcourt with a new coach in Scott Brooks.
When Beal is healthy, he brings a lethal scoring touch from the perimeter to complement Wall's quickness and penetration at point guard. Beal is a career 39.7 percent shooter from 3-point range and also has shown the ability to create his own shot and the versatility to play with the starting unit or come off the bench to provide instant offense.