Washington Wizards Blow Out Shorthanded Boston Celtics, 118-93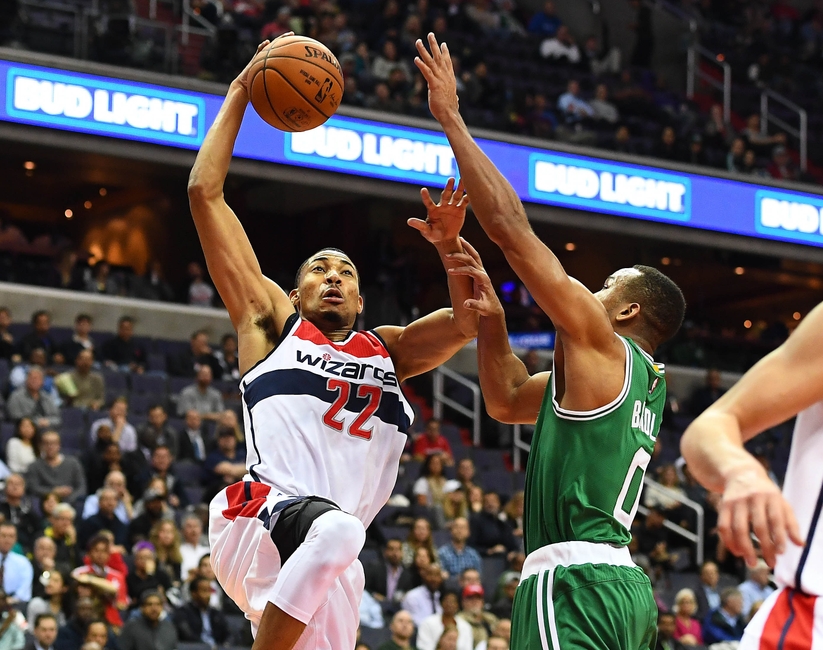 Washington Wizards got a much needed win at home over the Boston Celtics on Wednesday night, who were missing Al Horford and Jae Crowder.
On paper, the Boston Celtics are arguably the second best team in the Eastern Conference. After adding Al Horford to their roster this past summer, the Celtics have catapulted to the top of the rankings and expectations have risen in Boston as well.
Ironically, the Washington Wizards would've been in a similar position as Boston if Horford chose to come to the nation's capital. It was reported that the former Atlanta Hawks' All-Star was choosing between Boston and Washington before ultimately deciding to join Brad Stevens' club.
Before Wednesday's game against Boston, the Wizards had dropped five of their first six contests, including close losses to the Memphis Grizzlies and Orlando Magic.
Boston was missing Horford and Jae Crowder, so a loss to the Celtics would have been equally as devastating to the Wizards, who have desperately looked to gain some momentum.
Obviously, it's difficult to win when two of your top three players are out. Boston struggled early in the game and put themselves in a 20 point hole right out of the gate.
Otto Porter, in particular, came out hot, scoring 8 quick points in just a handful of possessions.
The team got plenty of stops and a win became inevitable within minutes, really. Washington closed it out, 118-93.
Porter scored a career-high 34 points on 14-19 shooting with 14 rebounds, 4 assists, 3 steals and 3 blocks.
Recently, Porter has embraced more of an offensive role. He's built a reputation of being a shy player on the court, often lacking assertiveness with the ball in his hands.
He's slowly gained confidence and it's translated onto the box score.
When he's hitting from deep – Porter made three of his five 3-point attempts on Wednesday – Porter becomes a legitimate offensive threat and the rest of the team feeds off his energy.
John Wall added 19 points and 7 assists to the team's totals, but was ejected for the second straight game after committing a flagrant foul. He's started a rivalry of sorts with Marcus Smart, who seems to do a good job of getting under opposing players' skins.
Wall, rightfully so, seems a lot more irritable and frustrated than he's been over the past several years. A 1-5 start and inconsistency will do that, I guess.
Bradley Beal hurt his hamstring, but appears to be ready for the upcoming game.
Trey Burke scored 18 points off the bench and Marcus Thornton chipped in with 16.
The game was a must-win for Washington. Losing to a shorthanded Celtics team would've been unacceptable given their current place in the standings. Washington will take on the Cleveland Cavaliers on Friday night.
This article originally appeared on