Washington Wizards' Andrew Nicholson Is Failing To Live Up To Expectations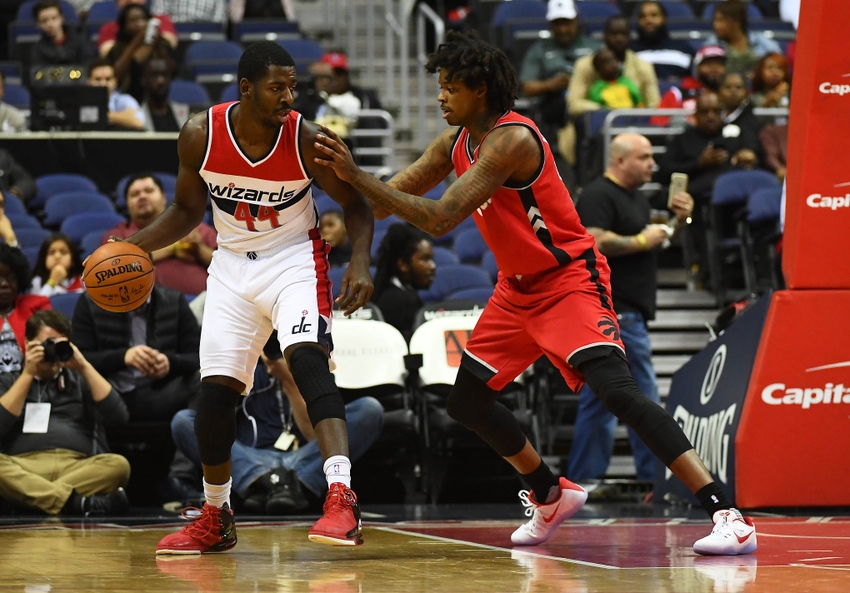 Washington Wizards forward Andrew Nicholson was supposed to become a valuable contributor, but his struggles have made it difficult for the team.
We're about a quarter of the way through the 2016-17 NBA season and the Washington Wizards' free agent signings have all failed to live up to expectations.
Ian Mahinmi underwent knee surgery in the off-season and has only participated in one game. Jason Smith is having the worst season of his career, sporting a 3.87 PER.
Neither Trey Burke nor Tomas Satoransky have done enough to solidify a role as the backup point guard, making it that much more difficult for Scott Brooks to find a consistent rotation.
All of the aforementioned players had some question marks coming into the season, so their struggles shouldn't be too surprising.
Mahinmi has been a journeyman center for all of his career, Burke fell out of Utah's rotation last year and Smith has been relatively mediocre since he entered the league.
The most surprising, in a bad sense, has been Andrew Nicholson, who had the potential to become the team's sixth man.
Nicholson averaged 17 points and 9 rebounds per-36 minutes last season with the Orlando Magic, but couldn't seem to find consistent playing time. He was knocking down a career-high 36 percent of his shots from beyond the 3-point arc, too.
Orlando's reluctance to play Nicholson caused many, including myself, to scratch their heads.
His ability to score both inside and out efficiently made him a prototypical stretch four.
There aren't a lot of players in the league that have his footwork and touch from the outside, so the signing was encouraging.
Nicholson had three double-digit scoring performances during preseason, including two straight 19-point games.
He displayed his versatility, knocking down 8 three pointers in 6 games.
But once the regular season came, Nicholson began to struggle.
Given that he lacks quickness and explosiveness, Nicholson's poor defense was expected.
His contribution offensively was supposed to negate his ineffectiveness on the opposite end, but he's been virtually unplayable at this point.
In 16 games this season, Nicholson has made just 41 percent of his total shots and 1 of his 10 attempts from three.
Washington's second unit is scoring 24 points per game, which is just above the Minnesota Timberwolves, who are putting up a point less, according to Hoops Stats.
The team's bench is also in the bottom half of the league in field goal percentage and free throws made. Essentially, they've struggled in all aspects of the game, at least offensively.
Nicholson was supposed to be a go-to option for Brooks' club off the bench, but has failed to live up to expectations. He's also received six DNP-CDs, making it more difficult for him to find a rhythm. As the season continues rolling, Nicholson won't have much time to find his stroke. If his struggles remain, Nicholson will become another name on the long list of failed signings for Washington.
This article originally appeared on