Washington Wizards: 3 Reasons Scott Brooks Deserves More Credit For the Wizards' Success
Ben Mehic/FanSided via Wiz of Awes

Fansided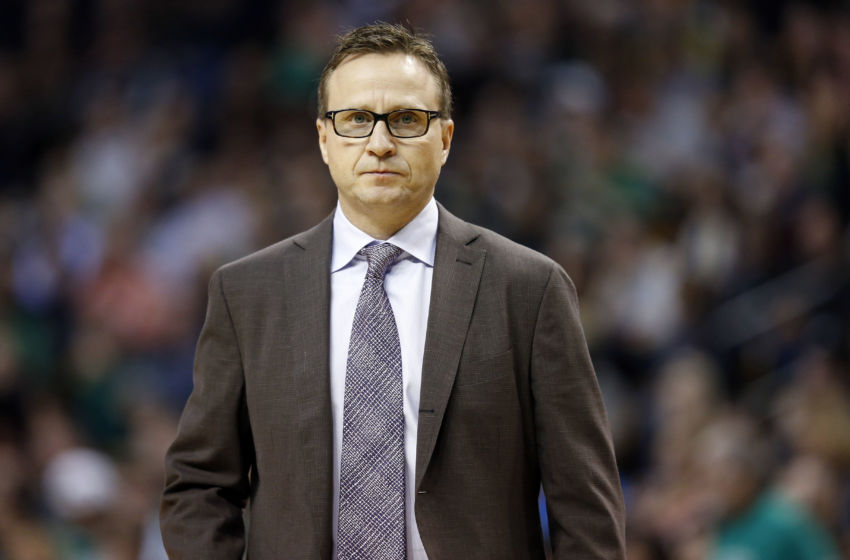 Washington Wizards are sitting fifth in the Eastern Conference, but their head coach Scott Brooks hasn't gotten the recognition he deserves.
Scott Brooks wasn't a sexy hire. Everyone saw it coming.
The Washington Wizards were hellbent on trying to make themselves appealing to Kevin Durant, who had no interest in returning home. They hired one of his former high school coaches and the next step was to hire the man who coached him in the profs for the vast majority of his career.
Washington justified the hiring by noting Brooks' coaching success during his time in Oklahoma.
He's a former Coach of the Year and took the Thunder to the NBA Finals – the youngest team to ever make it.
But there were still questions surrounding the hire.
Ernie Grunfeld didn't interview another candidate. They spoke to Brooks and made it clear that he was their guy. They didn't speak to any other coaches who they were linked to, including Mike D'Antoni, who's likely going to win Coach of the Year this season.
After a few months of waiting for results, the Wizards finally have a large enough sample size to gauge what type of coach Brooks really is without the help of Durant and Russell Westbrook.
Midway through the season, the Wizards find themselves in the fifth spot, owning tiebreakers against the Chicago Bulls and Milwaukee Bucks.
The Wizards have put themselves in prime position to make the postseason and much of it could be attributed to some of the ways Brooks has coached.
Brooks weathered the storm
The Washington Wizards are sitting pretty comfortably in the fifth spot right now, and while their lead isn't incredible – they're only two games above .500 – it took some time for the team to get there.
At one point in the season, it seemed like the Wizards would have to change their route. In fact, some questioned whether or not it was time to trade John Wall and start tanking.
Given that the team failed to land a top free agent in the summer and were capped out, there wasn't much room for improvement. The Wizards had what they had, and what they had wasn't working.
On Wednesday, November 16, the Wizards lost to the Philadelphia 76ers, dropping to 2-8 on the season.
Less than a month later against the Orlando Magic, the Wizards lost a home game after John Wall scored a career-high 52 points.
It seemed like the Wizards had hit rock bottom and couldn't find a way out.
Through it all, Brooks maintained confidence in his team.
He didn't throw in the towel, but instead continued to play with the lineups until he found something that worked.
Washington's bench is still one of the worst – they're last in scoring and field goal percentage – but Brooks has managed to find a happy medium, so to speak.
He's stunted Markieff Morris' minutes, allowing him to become a go-to option with the second unit. He's also given Kelly Oubre more of a chance to run with the starters, knowing that John Wall and Bradley Beal would allow the second-year player to find his rhythm without doing too much.
The Wizards have won 12 straight games at home. Washington won 10 of their 15 games in December.
If Brooks lost his voice – and many coaches would've – the Wizards never would've climbed out of their early-season hole. Randy Wittman lost the team last season when the losses piled up.
Somehow, Brooks kept an even-keeled attitude and the team bought in.
Brooks shows faith in young players
Speaking of Wittman – the Washington Wizards experienced a culture shift once they fired their old coach.
Wittman was labeled as an old, grumpy coach who refused to allow young players to play through their mistakes, which is the best form of development.
The likes of Jan Vesely, Shelvin Mack and even Kevin Seraphin weren't allowed to develop because they were treated like veterans, instead of letting them learn through trial and error.
Brooks, for a short time, carried a similar energy with him in Washington.
Marcus Thornton became the Wizards' primary backup shooting guard and the team was losing games.
It wasn't a direct correlation, but unlike Wittman, Brooks knew when to pull the plug.
Brooks was playing the veterans for different reasons, too. He was playing Thornton over the younger players because he thought Thornton could be more productive.
When Thornton still struggled, he decided to make the switch – something all successful coaches tend to do.
Now, Tomas Satoransky and Sheldon McClellan – both rookies – have been given an opportunity to showcase their talents.
Satoransky is coming off a 10-point and 10-rebound game on Monday afternoon. He sat on the bench for weeks, desperately waiting to hear his name get called.
The past coach never would've called his name, making it difficult for someone like Satoransky to stay confident. But when that call came, Satoransky was ready and made the most of the playing time.
Oubre's production has been erratic, but he's also been given the nod this season. He can expect to be a consistent part of the rotation because Brooks makes it clear that his tools are needed.
Washington is no longer a place where young players rot. They can expect to learn through the best practice, which is to actually play during the regular season.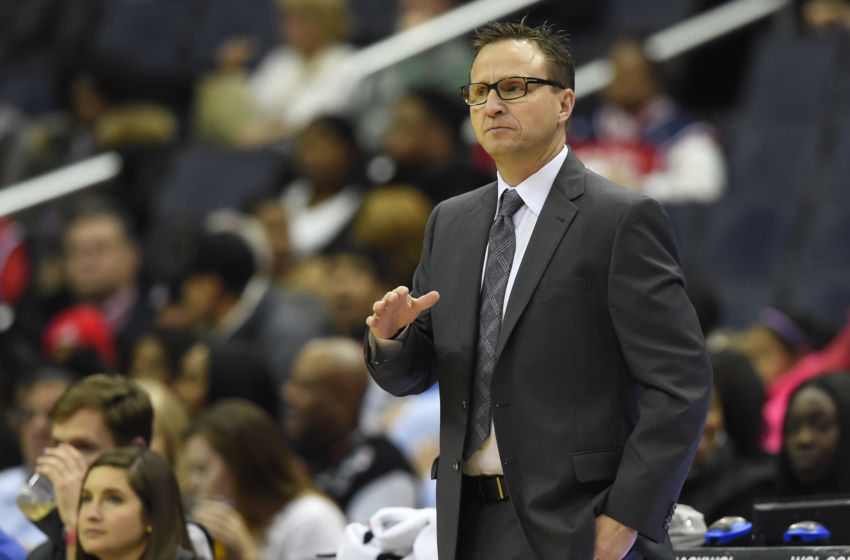 The core has developed
Aside from the obvious link to Durant, most assumed that the Washington Wizards hired Brooks because of his player development skills.
For years, young players have failed to reach their full potential in Washington. From the first round picks (Vesely, Seraphin and Chris Singleton) to the second round picks (Mack), the Wizards had no success in getting the most out of their developing talent.
Wittman, as mentioned, wasn't too keen on playing the unproven players ahead of the veterans. Their confidence was shot. If they didn't perform immediately, they were yanked out of games and placed in the doghouse.
More importantly, Wittman never truly understood how to get the most out of his core – the players that the franchise is built around.
Wall was a three-time All-Star under Wittman, but something was always missing.
He always seemed to be missing a gear – almost as if he was settling for what the opposing teams were giving him.
And that's because he – and his teammates – were.
Wittman was a proponent of "taking what the defense is giving us" – meaning, inefficient mid-range shots that don't play into the skill-sets of the players at hand.
Wall is getting to the free throw line more this season and Brooks is emphasizing the need to attack the basket.
For the first time in his career, Wall is averaging 20+ points and 10+ assists. The team has become more reliant on him as a scorer, which has opened up the door for his teammates.
Bradley Beal is averaging 23 points and has settled a lot less than he did under Wittman, too. He's attempting a career-high 7 threes per game. Last season, he took less than 5 per game.
He was asked to create mid-range jump shots and his field goal percentage suffered. Beal is also getting to the free throw line nearly two more times this season than he did in the season prior.
And perhaps the most convincing evidence of Brooks' player development has been Otto Porter, who's been one of the most efficient low-usage players in the NBA this season.
Porter is averaging a career-high 14 points and 6.4 rebounds on 53 percent shooting from the field and 44 percent from three. He's routinely the team's leading scorer, but that wouldn't occur if his skills weren't utilized correctly.
He's also attempting a career-high four 3-point shots per game. He shot less than one three during his rookie season and made just 19 percent of them.
If the Washington Wizards' core continues to develop at this rate, they could have three potential All-Stars on their roster. And that wouldn't be the case if Brooks wasn't their coach.
This article originally appeared on