Washington Wizards: 3 Possible Landing Spots For Otto Porter Jr. This Summer
Jerran Anderson/FanSided via Hoops Habit

Fansided
With Otto Porter Jr. becoming a restricted free agent, signing the young forward could be a priority for the Washington Wizards. But there could be other suitors.
The Washington Wizards will have an interesting case on their hands this summer depending on how the season ends. With the type of season Otto Porter Jr. is having, they may have another big contract to sign.
But can they afford it?
The third overall in the 2013 NBA Draft is averaging 14.6 points, 6.7 rebounds, 1.6 assists and 1.5 steals per game in his fourth season as a pro.
Porterhas made a career-high six three pointers in three games so far this season. He's made one three pointer in all but 11 games for the Wizards as well.
While shooting a career-high and league-best 46.5 percent, Porter has been superb for the Wizards who are 34-21, third in the Eastern Conference. But when the season ends, Porter will be a restricted free agent.
He's on the final year of his rookie contract, making $7,732,903 this season.
Last summer, 23-year-old shooting guard Bradley Beal signed a five-year max deal worth just about $128 million. Point guard John Wall is on the third year of the five-year, $80 million extension he signed back in the summer of 2013.
With so much invested in their young stars, will Washington sign Porter to a max deal as well? Currently, all signs point to yes.
Here are three possible teams that can sign Otto Porter Jr. this summer.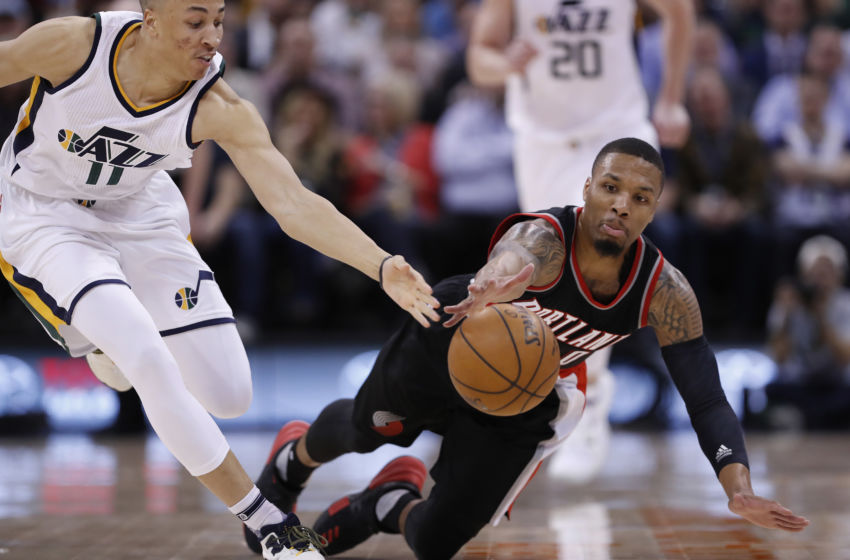 3. Portland Trail Blazers
The Portland Trail Blazers are a team in need of a wing player, that's for sure. Recent free agent signing Evan Turner is currently sidelined five to six weeks with a broken right hand.
They just traded starting center Mason Plumlee to the Denver Nuggets for Jusuf Nurkic and a 2017 first-round draft pick.
After finishing at fifth in the Western Conference last season, the Trail Blazers are 23-33 at the All-Star Break this season. Turner has played in 50 games so far this season since signing a four-year, $70 million deal this past summer.
But he's averaging 9.7 points, 3.8 rebounds and 3.4 assists–far from the stat-sheet stuffer the Trail Blazers thought he'd be.
The team shipped off Plumlee as well for youth (Nurkic) and a first-round draft pick in the upcoming draft. The Trail Blazers will have three possible first-round draft picks in the upcoming NBA Draft, but only time will tell if they hold on to them all.
The team is also desperately looking to trade Festus Ezeli, a player who has yet to play in a game for them.
With so many players on the move, making a free agency move is a must if the Portland Trail Blazers want to win right away. A max deal for Porter could be on the way, but they still have moves to make beforehand.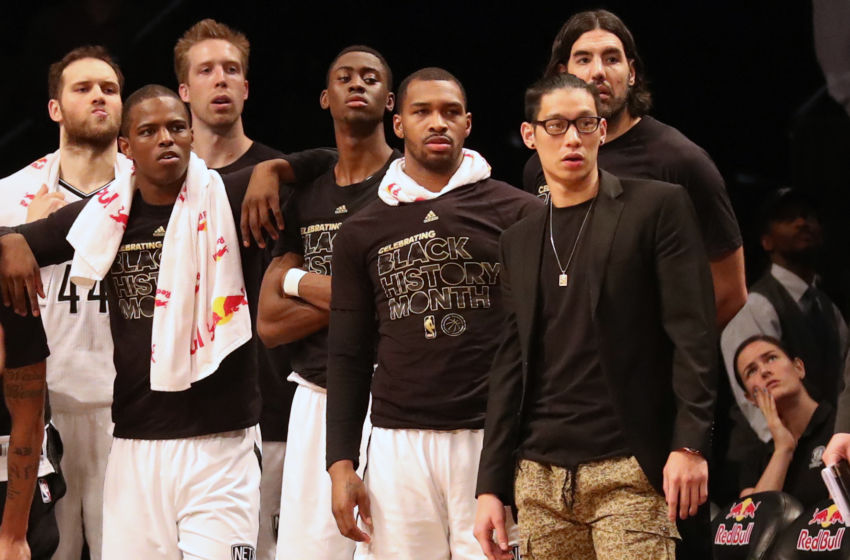 2. Brooklyn Nets
The Brooklyn Nets are a team in search of a big-time free agent signing. At 9-47 this season, the Nets will be under the salary cap this offseason with veterans Luis Scola, Bojan Bogdanovic and Randy Foye all freeing up space. It bodes well for a team looking to change its culture in Brooklyn.
As they currently are lacking at the wing position, Porter Jr. fits in well with their scheme of guards who like to drive-and-kick. With a lot of youth in guards Isaiah Whitehead, Sean Kilpatrick and Caris LaVert, it could bode well in luring a young guy like Otto Porter Jr.
However, with Rondae Hollis-Jefferson at the small forward position, it could create an interesting influx of players as well. Hollis-Jefferson is playing better in his second NBA season averaging 7.8 points, 5.1 rebounds and 2.1 assists but he's no Otto Porter Jr.
The Nets still have club options on Hollis-Jefferson's third and fourth years or he could become a restricted free agent in 2019.
Offering Porter a max deal could be on the table this offseason for Brooklyn. It will be interesting to see if they can pry him away from the Wizards.
1. Washington Wizards
The Washington Wizards would be certifiably insane if they didn't sign Otto Porter Jr. this offseason, even if it means a max deal. With center Ian Mahinmi on a four-year, $64 million deal, the Wizards' investment in the 30-year-old has yet to pan out, but that's OK.
Porter has a lot to do with the Wizards' 34-21 record. He's made a career-high six three-pointers in three games so far this season and continues to improve.
Signing Porter long-term should be a priority, but upgrading the bench should also be on the table as well. They've gotten away with winning despite having the likes of guard Trey Burke and center Jason Smith. But it won't be nearly enough for them to build a championship roster around.
If the Wizards do sign Porter to a max deal, Mahinmi can become the easiest asset to move. However, it's all dependent on how Mahinmi performs after the All-Star Break.
If he can be a formidable force in the paint, look for Washington to possibly move him, freeing up even more cap space.
Once the team signs Porter long-term, the next focus needs to be on improving the bench. Point guard John Wall, center Marcin Gortat and forward Markieff Morris won't be free agents until the 2019 season, as will a number of other players.
This article originally appeared on