Warriors' Stephen Curry, Klay Thompson 'not excited' to face Pelicans coach Alvin Gentry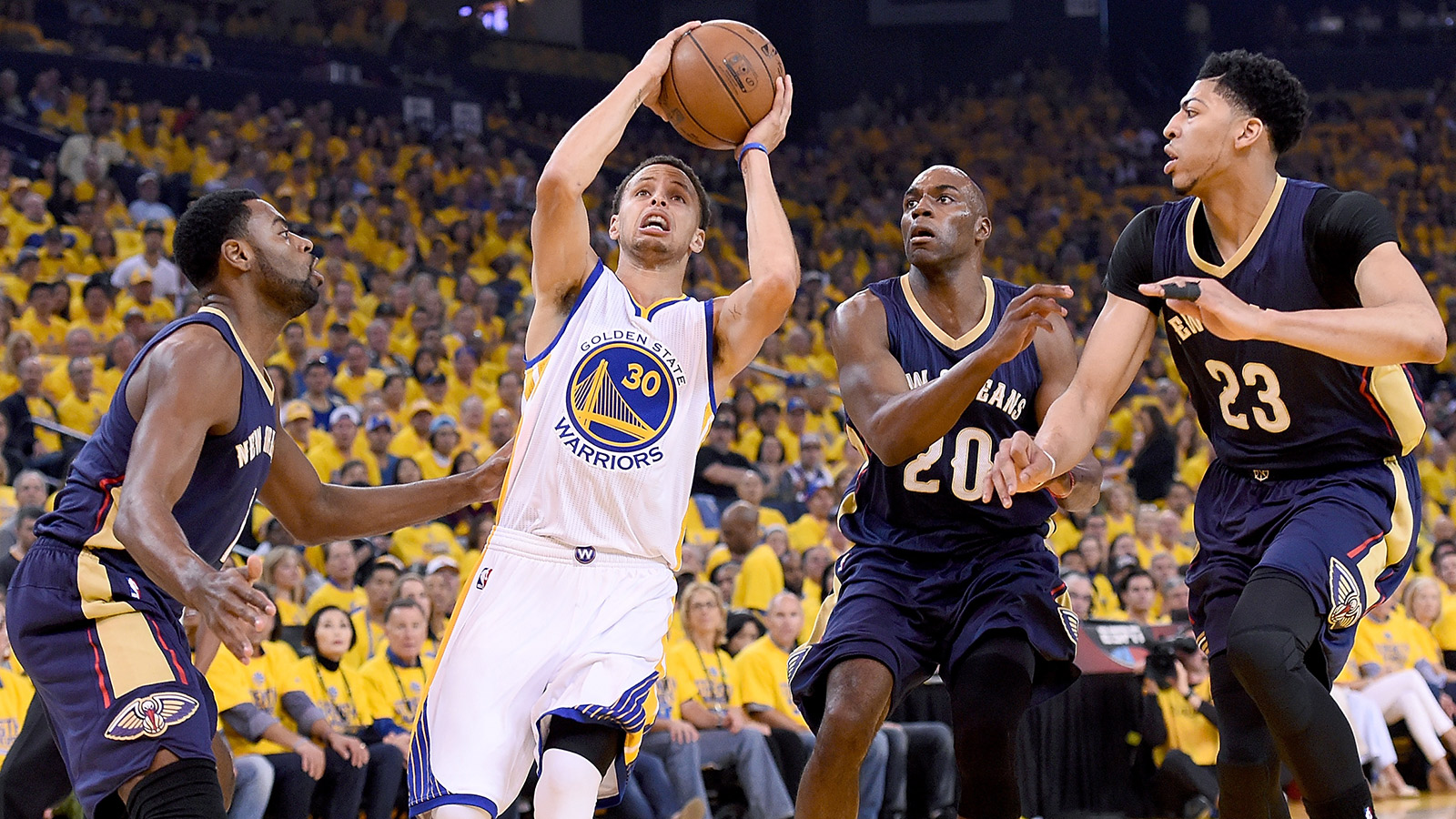 If there's anybody who knows just what former Warriors assistant and new New Orleans Pelicans head coach Alvin Gentry is capable of, it's Stephen Curry and Klay Thompson. He was a massive part of the Splash Bros. offensive ferocity, after all.
And now that Gentry's move down to New Orleans is official, Curry and Thompson are already talking about how little they're looking forward to facing their old coach now that he's at the helm of his own team once again.
"I'm not excited to play against him because he runs some great (offensive) sets. He'll make it tough on us for years to come," Thompson said after Warriors practice on Monday, via the San Jose Mercury-News. "But for coach Gentry, I'm really excited for him."
"The man's a great offensive mind who inspired us to kind of dig deep in our skill sets to expand our offense," Curry added. "New Orleans made a great hire to get them to another level."
And the Warriors players apparently aren't the only ones already dreading the idea of Gentry coaching Anthony Davis. Golden State's coaching staff — Gentry excluded, presumably — had that very idea on its mind in the Warriors' first-round meeting with the Pelicans.
Luke Walton said the GSW staff fretted about Anthony Davis in an Alvin Gentry offense DURING their 1st round series. https://t.co/HNsqkcCDkw

— Tim Kawakami (@timkawakami) June 2, 2015
The Warriors have enough on their minds, given the next four to seven games. But when 2015-16 rolls around, Golden State definitely knows what it's in for.
(h/t San Jose Mercury-News)
Photo Credit: Thearon W. Henderson/Getty Images