Warriors show knack to bounce back again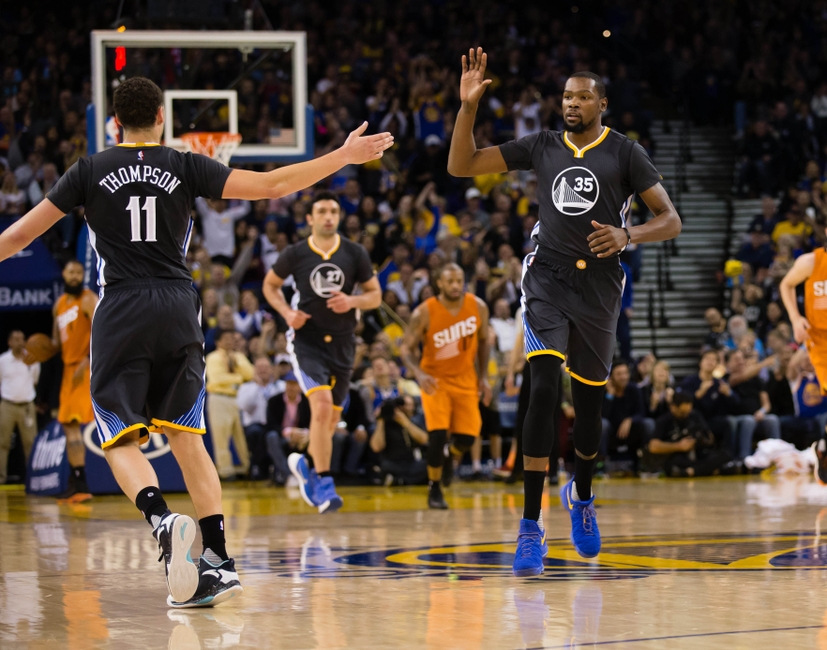 The Golden State Warriors lost a heartbreaker against the Houston Rockets, but they turned around and defeated the Phoenix Suns in a blowout.
The Golden State Warriors do not lose very often. They especially do not lose back-to-back games often. The Warriors have played 106 games without losing back-to-back games in the regular season per ESPN.
Now, that is an unbelievable stat because it says that when the Warriors lose a game, they don't get too down on themselves and start losing some more. They correct the issues and win the next game. In fact, last night's beatdown at Oracle Arena against the Suns came one game after the Warriors lost in double overtime to James Harden and the Houston Rockets.
Let's look at a couple potential reasons that the Warriors don't lose back-to-back games.
The first potential reason is pretty simple: They hate to lose. As evidenced last year by their 73-win team and the motivation by this year's team after faltering in the Finals gives the Warriors all they need to win as many games as possible without losing two in a row.
It sure helps to have one of the most passionate and dirty-work players on the team in All-Star power forward Draymond Green. It's his nonstop fire and passion every possession for every minute of every game that helps the whole team have the mentality that they will refuse to lose.
The second potential reason is that the Warriors did not do a good job with small concepts the nights they lose, such as not enough ball movement or rebounding troubles. Those things can be fixed easily with a reinforcement to pass, cut and screen for teammates and have more energy and play with more effort on the glass. The coaching reinforcements by Steve Kerr and the rest of his staff on these easily-fixable concepts go a long way for the team in preparing them for each game during the regular season and into the playoffs.
With this streak going for so long, I wouldn't be surprised if it went straight and continued deep into the postseason.
This article originally appeared on