Warriors roll to impressive win over Raptors on road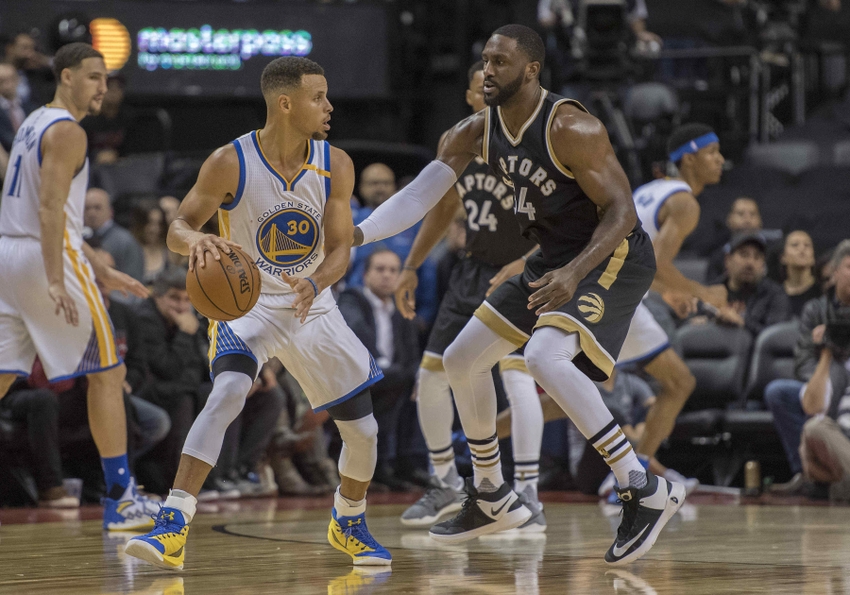 The Golden State Warriors kicked off their road trip with a big win over the Toronto Raptors.

127

121
For three out of four quarters, the Golden State Warriors were abysmal on defense. For that one quarter they were good in the second, it was all Golden State would need to roll to a huge win over the road against the Toronto Raptors on Wednesday night.
In the first quarter, the Raptors were on an offensive tear. DeMar DeRozan was having a big night for his team and he was continuing the scorching pace that he has been on since the beginning of the season, as he finished with 34 points.
It was the second quarter where the defense really began to lock in. After the Raptors scored 38 to begin the game, it looked like it was going to be a shootout. It was, but Golden State covered themselves the rest of the way by holding Toronto to just 15 points in the second.
Had they not played the superb defense that they did in that quarter, there's a strong possibility the Raptors put up 150 in this game. That's how lights out shooting the ball they really were.
For the Warriors, it was all about showing out on "Drake Night" in Toronto. Kevin Durant put in 30 points of his own and Stephen Curry finished with 35. Curry hit some big shots late that sealed the win for his team.
Overall, this is a great win for the Warriors to get on the road. It's against an elite Eastern Conference team and one that gave Golden State fits at times last season. They have a chance to really grow as a unit with this long road trip and starting off with a bang was exactly what they needed here collectively for everyone involved.
More from Blue Man Hoop
This article originally appeared on