Warriors pass ball like Globetrotters, beat Pacers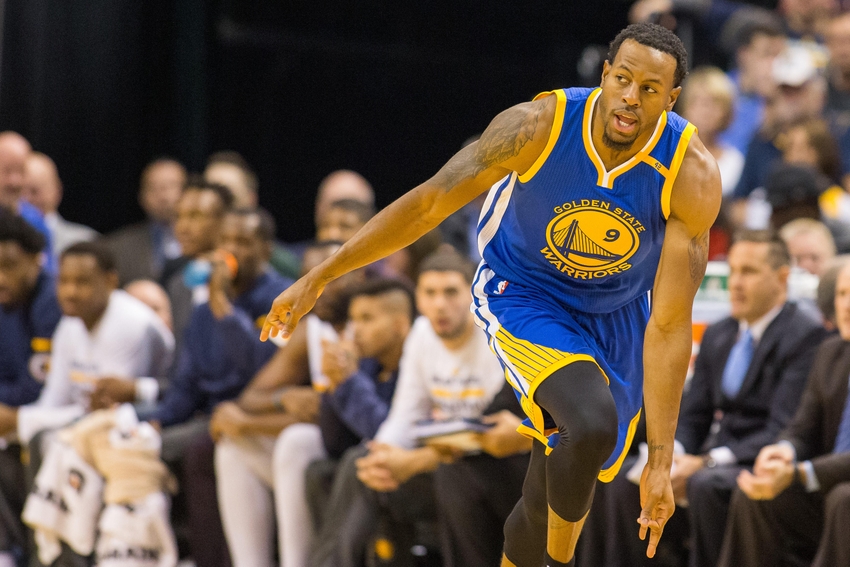 The Golden State Warriors passed their way to yet another incredible victory over the depleted Indiana Pacers.

120

83
The Golden State Warriors had a huge advantage heading into Monday night's game against the Indiana Pacers. The Pacers were without Paul George and Myles Turner and battling injuries. That meant that it was going to be one of those games where the way the Warriors approached the game would be telling.
From the beginning it was clear it was going to be a boat race for the Warriors. However, the takeaways from the 120-83 win are extremely positive. Once again, the Warriors let ball movement dictate their pace and their ability to score points.
Once again, Golden State had over 30 assists as a team and finished with 31. Instead of forcing threes, which was an issue at the beginning of the year, they let their ability to move the ball open up their looks.
Draymond Green, Kevin Durant and Stephen Curry all combined for 19 assists. To see the team evenly pass the ball across the board was a huge factor in this game. Curry would finish with 22, while Klay Thompson chipped in 25.
This game was all but over by halftime and garbage time took over the fourth quarter. Impressively, the bench unit held the Pacers to just 12 points in the fourth quarter. Another strong showing from Patrick McCaw turned plenty of heads. In the end, this is a game that people knew the Warriors would win. How they would win was the real story and they were clicking on all cylinders.
This article originally appeared on