Warriors' offense explodes against Lakers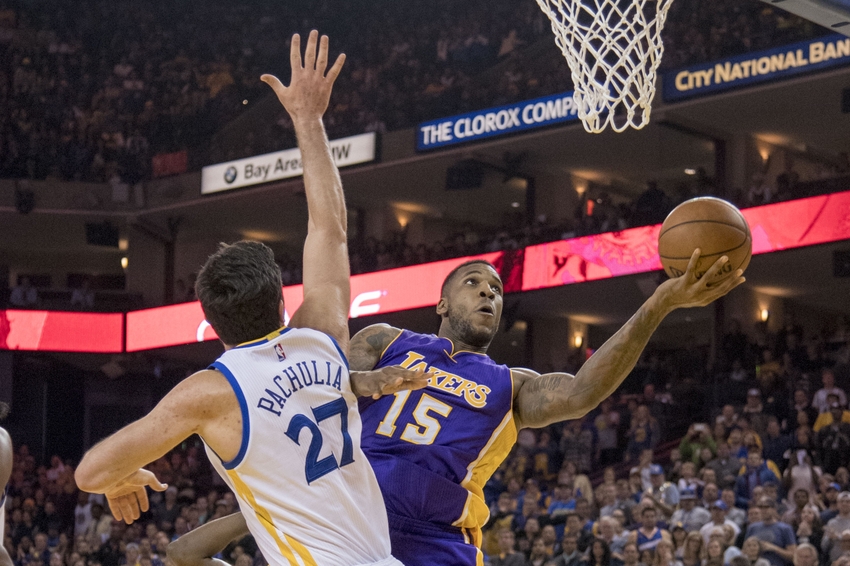 The Golden State Warriors went off for 149 points and got payback on the Los Angeles Lakers.

106

149
If there were any concerns during the first week of the season about the Golden State Warriors, they're going to be just fine. If there were any concerns about how they match up with the Los Angeles Lakers, they're going to be just fine.
On Wednesday night, the Warriors feasted on the Lakers offensively and went on an absolute scoring tear en route to 149 points. The scoring would start from the very beginning. Golden State put down 41 points on Los Angeles and the team only had one turnover in the game.
Perhaps the two plays that stood out the most from the quarter were lobs from Draymond Green to JaVale McGee. Don't look now but the Warriors might be finding an answer at the center spot and someone that can affect their offense in a positive way.
In the second quarter, Stephen Curry continued to go off from deep. He went 7-12 from beyond the arc on the night and like the rest of the Warriors, they were efficient at all ends of the floor.
A recurring theme sprouted up in this game as well. Like the games on their previous road trip, the Warriors finished with 30-plus assists and ended up with a whopping 47 total. They assisted on all but one basket at one point in the second half.
The team hasn't moved the ball this well in quite some team and it's becoming clear that they're beginning to find themselves. For all the concerns about this team at the beginning of the year, it's clear they just needed a little time to figure things out. At 13-2, the Warriors are suddenly looking like a team that's going to go on an extended tear through the schedule.
This article originally appeared on