Warriors' media parade shows team is loose, confident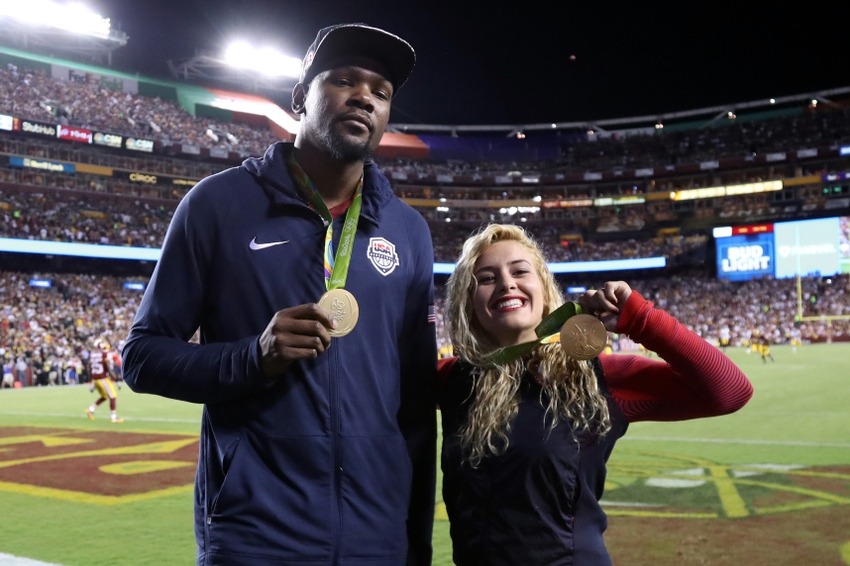 The Golden State Warriors have been taking over talk shows and concerts and look as cool as ever.
The Golden State Warriors took the sting out of their loss in the NBA Finals by adding Kevin Durant to the roster. That's not to say the NBA Finals loss doesn't hurt still, but the team gained a big band-aid for their wound with Durant.
The biggest question about the Warriors will be how they shake off the bitter defeat after blowing a 3-1 series lead. The good thing about the Warriors has always been their ability to remain calm and collected when facing adversity.
If the off-season has been any indication thus far, they'll be just fine. This week, the Warriors once again dominated the media cycle. Whether it was having five players in Sports Illustrated's Top 50, being brought on stage at the Drake concert or Draymond Green hanging out with Conan O'Brien, the team is getting a ton of attention before basketball season even begins.
Judging from this exposure, the Warriors are still the same old cool team that they always are. These guys look like a team that is ready to hit the floor and isn't going to let a tough loss affect them negatively. Instead, they're being hailed as heroes everywhere they go and that's going to create an interesting dynamic.
This team knows it's good, but it ultimately has to bring home another championship for it to be a success. If they're already getting this type of praise and exposure now, imagine what things will be like if they win the title. Having won the title a couple of seasons ago helps along with winning 73 last year. Now, they have a chance to enter another dimension.
More from Blue Man Hoop
This article originally appeared on