Warriors lights out on road to begin season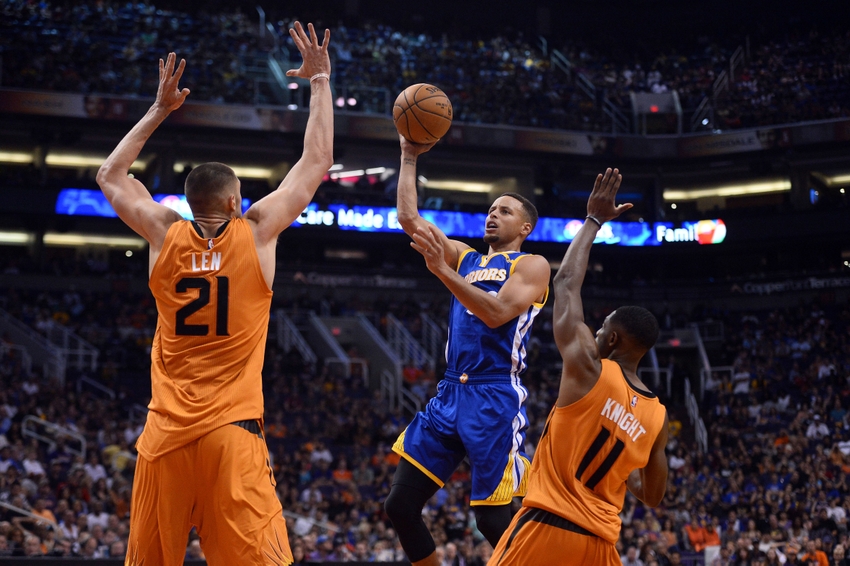 The Golden State Warriors have gotten off to a great start on the road in the 2016-17 NBA season.
The Golden State Warriors got a big blowout win on the road against the Portland Trail Blazers on Tuesday night. The team finally came together for a huge win on the road and it was their most complete effort of the season.
While the team is 3-1 and playing good basketball, everyone had a bit higher expectations though four games. The truth of the matter is that this team is going to take some time to find their footing, but as long as they're winning most of their games, they will be in a good spot.
What is a great sign for the team thus far is their games on the road. The team has swept their first road trip of the season and is now 3-0 on the road for the year. After a bitter defeat on opening night at home, getting away might have been the best thing possible for this team.
Winning on the road is one of the toughest things a team can do and the Warriors will for sure get things right at home and defend their court well. So getting three road wins off the bat to start the season is an incredible feat.
The wins weren't exactly easy in some cases, but they came through with the big shots when they needed them most. They play at home mostly for the next couple of weeks until a big road trip out east. They will have two minor road trips with a trip to play the Los Angeles Lakers and one against the Denver Nuggets. Picking up both of those and starting with five straight road wins would be fantastic.
More from Blue Man Hoop
This article originally appeared on