Warriors get blown out in Memphis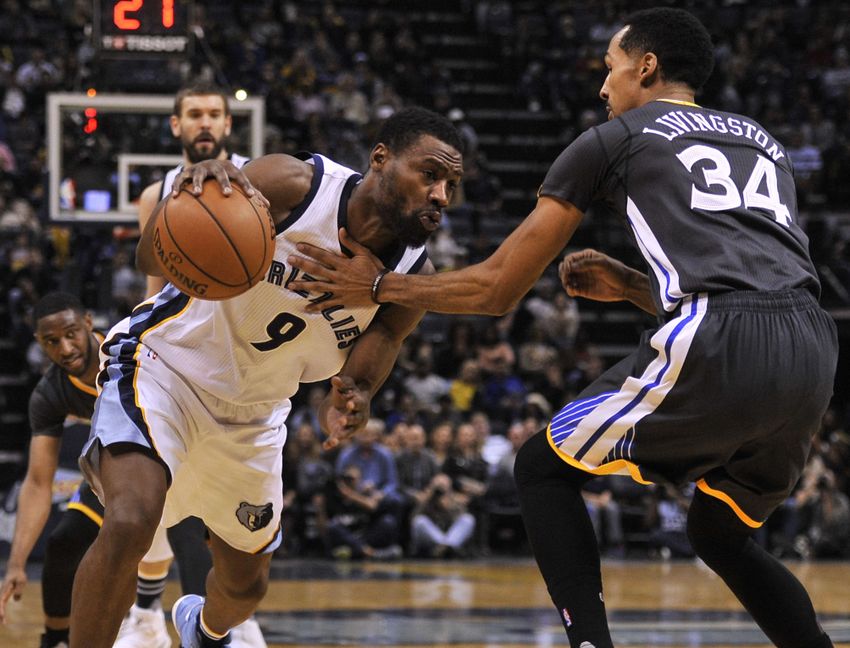 The Golden State Warriors couldn't get into a rhythm and were blown out in Memphis by Marc Gasol and the Grizzlies for their fourth loss.
Every now and then you just put up a sticker. That's what the Golden State Warriors, playing their third game in four nights, did against the Grizzlies in Memphis. They were never in the game as they got blown out 110-89.
The game was over before it even started as it was announced that Anderson Varejao would start in place of Zaza Pachulia. The normal starter was scratched last minute with a right wrist contusion. Golden State was also without Andre Iguodala (rest) and Kevon Looney (ankle) in this one.
The Warriors looked tired and disinterested early on. They were extremely lazy defensively, letting the Grizzlies live at the free throw line early on. Memphis shot 27 free throws, hitting 24 of them in the first half. Draymond Green got into early foul trouble and Golden State wasn't able to push the tempo.
The Dubs were slow on both ends of the floor. Kevin Durant scored 21 points, Steph Curry had 17 points, and Klay Thompson had just eight points. The Warriors' offense was all out of whack as they only had 15 assists. They committed 23 turnovers and a lot of them were just silly.
The Warriors were clearly in their own heads. They were unhappy with some of the foul calls and started to press. Draymond Green and Steve Kerr both picked up a technical foul in this one.
There wasn't a lot for Golden State to be proud about in this one. One strange positive was David West going 2-2 from beyond the arc. He was wide open, but if he can space the floor like Marreese Speights did, then the Dubs' offense will open up even more.
What the Warriors will be most happy with is Damian Jones getting his first minutes with the team. His only contributions in the stat sheet were two fouls and two turnovers. Despite that, he still looked pretty good. He was active and had the tough task of guarding Zach Randolph. It's clear why the Warriors picked him and want to be patient with him.
This was just one of those nights. Three of the Warriors' four losses have come in a big blowout. When they lose, they really lose. Golden State emptied the bench going into the fourth quarter.
They will be visiting the Minnesota Timberwolves tomorrow night Knowing the Warriors, they'll bounce back.
This article originally appeared on