Warriors bringing back 'Run TMC' jerseys (Photo)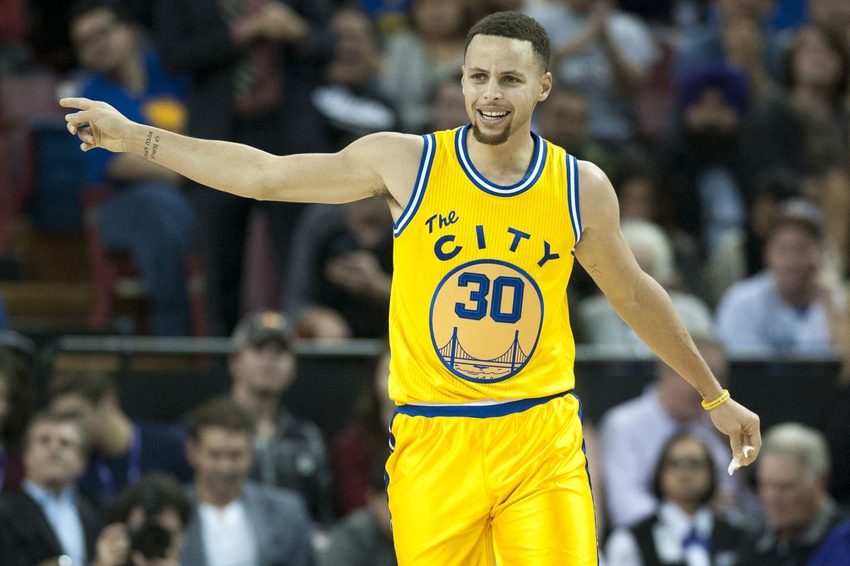 The Golden State Warriors will be bringing back their 1990's alternate jerseys this season.
One of the best things about the NBA currently is the amount of jerseys. The Golden State Warriors have been killing it in the jersey department with throwbacks and other jerseys. This year, the Warriors are bringing a classic back.
According to Darren Rovell, the Warriors will be wearing their "Run TMC" jerseys from the 90's. For those who loved that era of basketball and watching some of the best in the NBA suit up, then they will remember what it was like to wear one of these bad boys on a cold November's night.
As Rovell points out, the Warriors will wear these for six games next season. With the popularity that these had back in the day, they are likely to sell out fast. In fact, the team probably can't even make enough of them that's how sleek they are.
Sometimes going retro doesn't always work out, especially if the original jersey was hideous. In this case, it has worked out just fine with the Warriors. If they wanted to make these uniforms a full time alternate, I doubt anyone would be opposed to the idea.
More from Blue Man Hoop
This article originally appeared on