Vlade Divac says Kings have five to six names in mind for sixth pick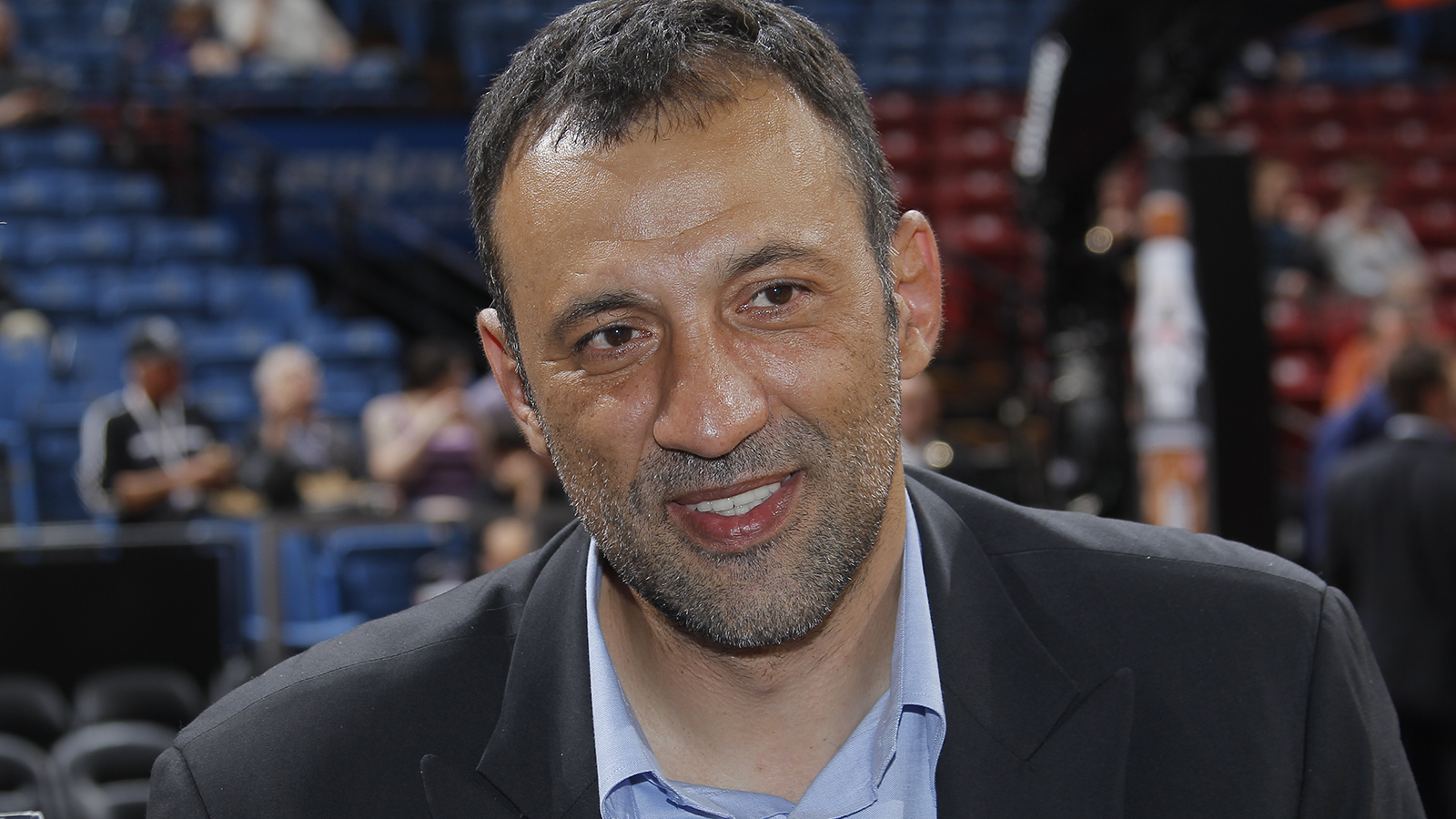 The Kings have started conducting their predraft workouts, as have most of the teams around the league. Vlade Divac, the man now basically running Sacramento, is commenting on the Kings' position in the sixth pick.
From the SB Nation Kings blog Sactown Royalty:
Who could the five or six guys be? It's not international wonder Kristap Porzingis.
So, who? Sactown Royalty speculates:
"In no particular order, I'd say Willie Cauley-Stein, Emmanuel Mudiay (a long shot but still a legitimate possibility), Mario Hezonja, Justise Winslow, Stanley Johnson and maaaaybe Frank Kaminsky. Given that the Kings want to compete now, I expect them to go after players that can contribute now. Vlade's comments on Porzingis seem to exclude him from the conversation and probably other project players like Myles Turner and Kelly Oubre."
Those guesses are as good as any. We'll find out for sure in a few weeks.
The draft is scheduled for June 25.
(H/t to Sactown Royalty.)
Photo Credit: Rocky Widner/NBAE via Getty Images
Early on in the interview with assembled media, Divac mentions that the Kings have "five, six guys on the radar" when it comes to Sacramento's lottery pick. While he also said that the Kings need talent everywhere, he also said the player would likely be a "2, 3 or 4". The inclusion of the "2 and 3" in that priority list might surprise some Kings fans given the fact that Sacramento has Rudy Gay and also spent their last two lottery picks on Shooting Guards, but the Kings still lack consistency and depth at both positions.

There's also the fact that some of the bigger names at other positions likely won't be there when the Kings pick. The only top-tier PG that could potentially fall to the Kings is Emmanuel Mudiay, and that's still an unlikely possibility. With Cousins manning the center position, any big the Kings would draft would be brought in with the belief that he could play the four next to Cousins long-term.
If you missed my segment last night, Vlade Divac said he doesn't think Kristap Porzingis is ready to play meaningful minutes in the NBA…

— Jim Crandell (@JimCrandell) May 30, 2015