Views from OKC: Toronto Comes to Town for Cross-Conference Showdown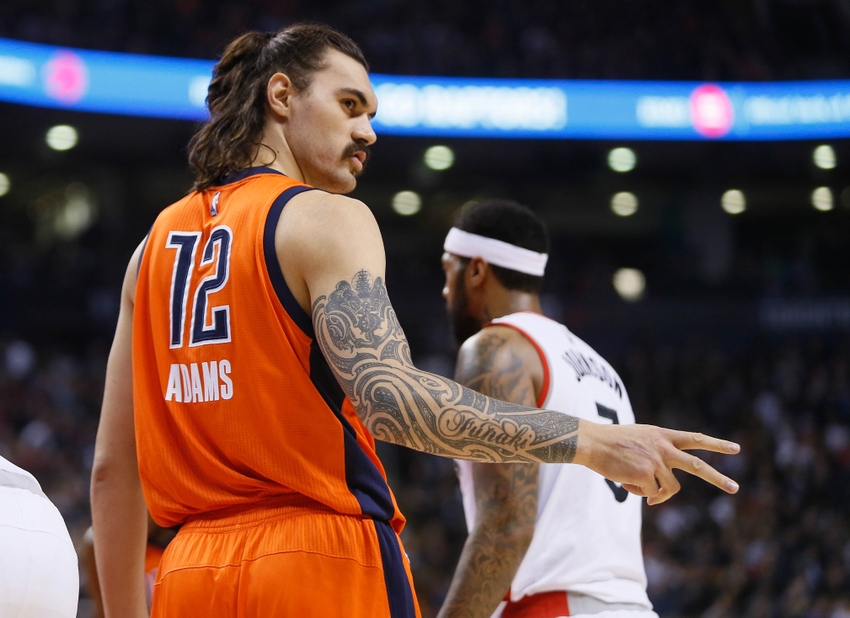 Welcome to Views from OKC, Thunderous Intentions daily roundup of the best Thunder stories across the web.
New to Views from OKC? Glad to have you here, and I hope you'll make this a daily destination. Well, let's get started!
"The difference is, Durant is quite open — even vulnerable — in his profile. Westbrook says practically nothing in his. The first sentence in his GQ profile begins 'Russell Westbrook can be stingy with his words …'"
Here's the thing about Russell. When it comes to basketball, every decision that Russ makes is for himself and his family. He doesn't have many friends. That's by design. Westbrook didn't come to the NBA for fam; he came for love of the game.
"DeMar DeRozan has been on an impressive run for the Toronto Raptors. The 27-year-old guard out of USC has averaged 33.7 points on 52 percent shooting to kick off the season. Even more impressive is that DeRozan is averaging more than nine free throw attempts a game, which is putting opposing defenses in trouble."
Want your voice heard? Join the Thunderous Intentions team!
I'm so excited for this game tonight. Demar Derozan and Kyle Lowry are going to be the biggest backcourt threat Oklahoma City has faced to date (with the way Klay is playing it's true). Derozan has played like an MVP to start the season but Andre Roberson has the ability to shut him down. If he does his job, the Thunder should come out with a win.
More from Thunderous Intentions
"It is still very early, but all indications are that this team is not just Russell Westbrook and a bunch of guys that Kevin Durant abandoned. What the Oklahoma City Thunder is, is a completely re-invented team with a sizable chip on its shoulder. They have nothing to lose and everything to prove, at least in the rest of the NBA's eyes and most likely in the public perception as well. But in the words of #0, Why Not?"
The answer is yes! This team has shown that their identity is athleticism and defense. Teams are building around three-point shooting so Sam Presti is doing the exact opposite. Look, the Thunder don't have the talent to win a championship. But they have an identity. And having a distinct team identity is more important than having a group of superstars.
This article originally appeared on