Views from OKC: Thunder Win Second Straight, Life is Good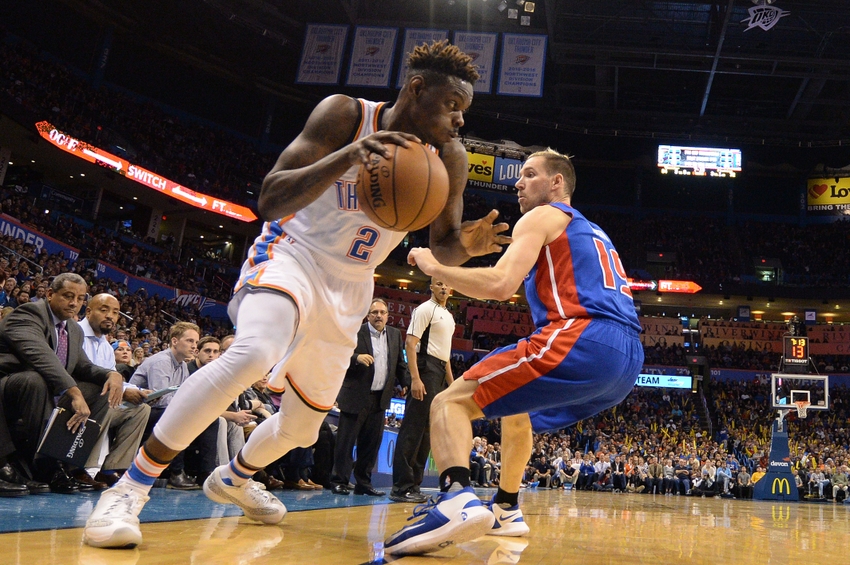 Welcome to Views from OKC, Thunderous Intentions daily roundup of the best Thunder stories across the web.
New to Views from OKC? Glad to have you here, and I hope you'll make this a daily destination. Well, let's get started!
"On the other side of the floor, the Thunder have this guy by the name of Russell Westbrook. You may have heard of him. Well, he triple doubled once again, for the 7th time this season. His totals of 17 points, 13 rebounds, and 15 assists brought his career triple double total to 44. That number ties him for the active lead in career triple doubles with LeBron James who has played five more seasons than Westbrook."
FINALLY WE GOT TO WATCH A GAME WITH MINIMAL STRESS LEVELS. Sure, it wasn't fun when the Pistons went on their litte run at the end of the second quarter, but this game was never in doubt. The defense finally played like it was the beginning of the season, allowing less than 100 points for the first time since game seven against the Miami Heat.
Want your voice heard? Join the Thunderous Intentions team!
"The NBA trade deadline is just under four months away. The Oklahoma City Thunder will have to make a move to bring in a couple key pieces they desperately need. But, who should they trade for? Who should they trade away? Obviously, Enes Kanter and Andre Roberson have been linked to trade rumors, so who should the Thunder bring in? What do they need the most?"
More from Thunderous Intentions
The names on this list may not make the most financial success but I like the actual roles that Josh (former TI writer so shoutout him) lays out. I tend to believe once Cameron Payne comes back OKC will have a viable backup point guard. Hopefully Payne is enough to legitimize Kanter on the court, because right now Kanter has been surpassed by Joffrey Lauvergne.
Russ now has seven triple-doubles on the year, the same number as the rest of the NBA combined.
He is tied for sixth all-time with LeBron James. They both have 44, but Russ needed 395 less games. Take that LeBron.
Westbrook is a rebound shy of averaging a triple-double. That is, he needs 11 rebounds in the next game to bring his average to 10.0 a game (he's at 9.94 now).
This article originally appeared on