Views from OKC: Thunder Win Second Straight, All is Well Again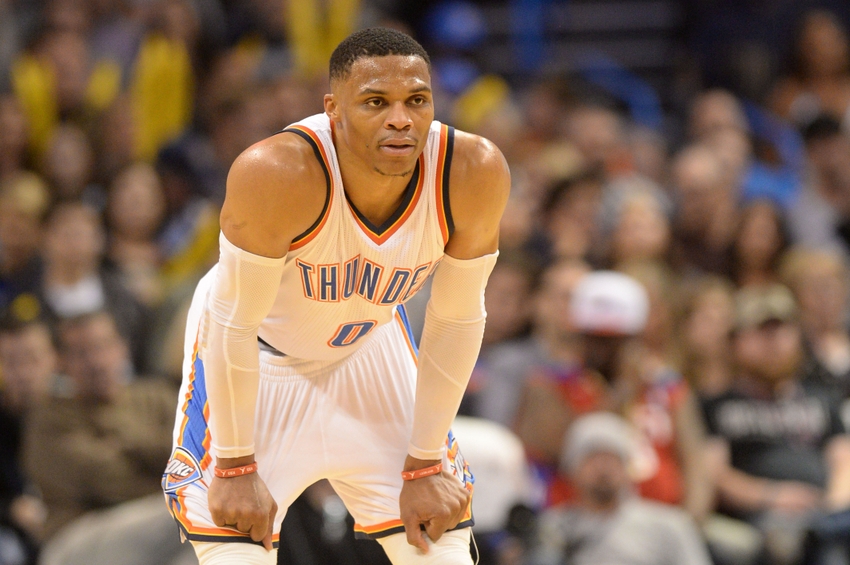 Welcome to Views from OKC, Thunderous Intentions daily roundup of the best Thunder stories across the web.
New to Views from OKC? Glad to have you here, and I hope you'll make this a daily destination. Well, let's get started!
"Russell Westbrook was cold-blooded tonight. The biggest talking point for the Thunder after Monday was the four game losing streak. Russ responded quickly and very forcefully with a ruthless dunk against Clint Capela to seal a win against the Rockets on Wednesday. Last night he was inducted in the Oklahoma Hall of Fame and was presented by this one guy you might've heard of named Michael Jordan. And tonight? 30 points, 11 rebounds, 13 assists and 1 steal. Why not?"
Here's the thing with Russell Westbrook. When he is playing with composure, he's unstoppable. Last night was one of those cases. Westbrook finished with 30 points on 21 shots, 14 assists and only 3 turnovers. The rest of the Thunder fed off his play, resulting in a nice 124 team points. And they shot 25% from three. Russ, please play like this every game.
Want your voice heard? Join the Thunderous Intentions team!
"The Thunder always got younger, a fascinating resolution to a complex cost-benefit problem. Staying young would leave them better positioned to weather a doomsday event, and guaranteed they'd be the freshest, bounciest team every playoff series. They would never look old. They would make other teams look old."
Whenever Zach Lowe writes something about your team it's 100% mandatory that you read it. Lowe is the reason for the Rudy Gay rumors again; supposedly the Thunder want to bring in Gay so Oladipo can come off the bench. I love Dipo coming off the bench, but don't like bringing in a  pariah like Gay.
More from Thunderous Intentions
"There aren't enough adjectives to describe how well Russell Westbrook has played during the 2016-17 season. He's dangerously close to averaging a triple-double and has been the source of virtually everything positive for the Oklahoma City Thunder. Whether you love him, hate him, or feel indifferent, anything other than respect for what he's doing simply wouldn't fit."
It's so nice seeing Russell Westbrook being recognized for his other-wordly talents. I wont spoil the surprise of his ranking, but Thunder fans will be veryyyyyyyy excited. And Russ deserves all the praise he's getting, especially after the last two games.
This article originally appeared on