Views from OKC: Thunder try to Pull it Together against Boston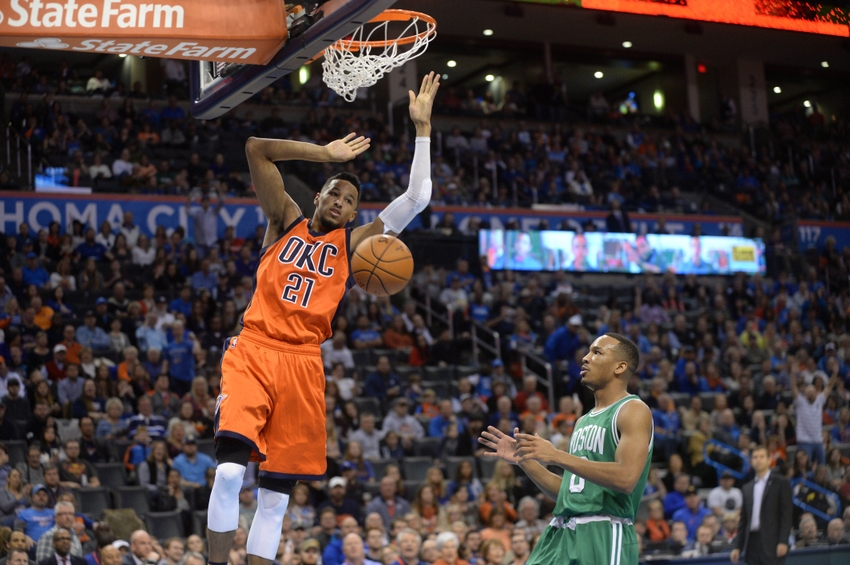 Welcome to Views from OKC, Thunderous Intentions daily roundup of the best Thunder stories across the web.
New to Views from OKC? Glad to have you here, and I hope you'll make this a daily destination. Well, let's get started!
"The Boston Celtics haven't allowed a triple-double in nearly three years, but while much of the hype surrounding Sunday's visit to Oklahoma City will center on whether Thunder point guard Russell Westbrook can prolong his triple-double streak, Boston's focus must remain on the final result and not an opponent's individual stat line."
Duh. All jokes aside, I find it interesting that the Celtics have the longest streak without giving up a triple-double in the NBA. I'd say that's a combination of the Brad Stevens effect and pure luck. Stevens is like Billy Donovan in that he is a basketball nerd; he puts together brilliant gameplans to stop the other team's best player. If the Celts stop Russ, the Thunder may be in a world of trouble.
Want your voice heard? Join the Thunderous Intentions team!
"The world will not be treated to a matchup between All-Star point guards Isaiah Thomas and Russell Westbrook. Because of a pulled groin, Thomas did not travel with the Boston Celtics to Oklahoma City for Sunday night's game against the Thunder."
This is not a good sign for the Thunder. No, seriously. OKC has lost to the Paul George-less Pacers, Andre Drummond and Reggie Jackson-less Pistons and the D'Angelo Russell-less Lakers. When team's best players are out, the Thunder tend to play down to the competition. That can't happen against this incredibly well-coached Boston team.
More from Thunderous Intentions
"In the darkest hour of the transplanted franchise, Westbrook was the rock, the hope that fans could cling to. It was widely thought that while Durant was Oklahoma City's best player, it was Westbrook that was the heart and soul of the team; the very thought of losing both was too much to bear."
Shoutout James Holas aka Snottie Drippen for those in the Twitter-sphere. It's nice hearing positive words about Russ, and the team especially, from a non-Thunder reporter. Holas notes how the players around Westbrook are growing, and that's a big reason for the recent success. Yes, Russ is doing a lot. But he's starting to get help from the others.
This article originally appeared on